The Strokes & Yeah Yeah Yeahs deliver noughties nostalgia at All Points East 2023
26 August 2023, 15:03 | Updated: 26 August 2023, 18:29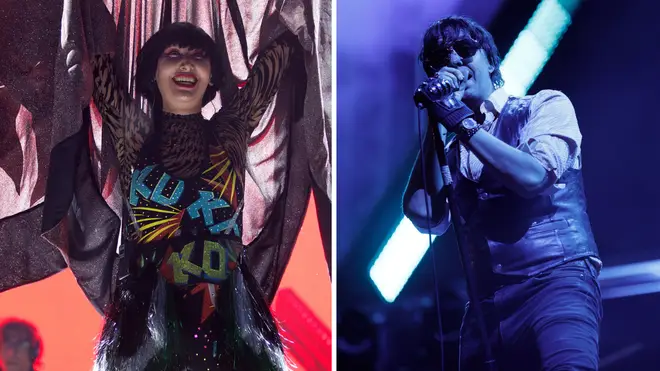 The Victoria Park Festival played host to NYC indie rock royalty this Friday. Find out what was on their setlists.
The Strokes returned to London this Friday (25th August) for a headline set at All Points East Festival.
On a day packed with performances from the likes of The Walkmen and Be Your Own Pet, it seemed only fitting the band's set was proceeded by fellow NYC rockers Yeah Yeah Yeahs.
Karen O was every bit as dynamic as she was when they first burst onto the scene two decades ago, delivering stand out performances on the likes of Gold Lion, Y Control and Heads Will Roll.
After a tear-jerking rendition of Maps the trio. - completed by Nick Zinner and Brian Chase - saw out their set with an electrifying performance Fever To Tell belter Date With The Night.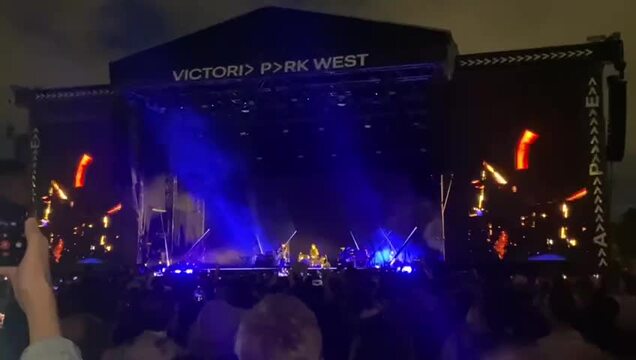 Yeah Yeah Yeahs play Maps at All Points East 2023
Yeah Yeah Yeahs' setlist at All Points East 2023:
1. Spitting Off the Edge of the World
2. Rich
3. Rockers to Swallow
4. Burning
5. Zero
6. Soft Shock
7. Lovebomb
8. Sacrilege
9. Gold Lion
10. Y Control
11. Maps
12. Heads Will Roll
13. Date With the Night
The Strokes followed soon after, delivering a career-spanning set of hits, including Last Nite, Juicebox, You Only Live Once and Someday.
Casablancas and co also treated the crowd to the more recent indie earworm and TikTok favourite The Adults Are Talking from their 2020 album The New Abnormal and Call It Fate, Call It Karma from 2013's Comedown Machine.
Despite being somewhat marred by sound issues, the East London crowd stuck with the band to experience a raucous singalong in the shape of Reptilia, before being treated to debut album classics Hard To Explain and Is This It.
All Points East may have been hit with the mightiest of downpours, but nothing could dampen the spirits of the crowd, who were transported to the indie discos of their youth.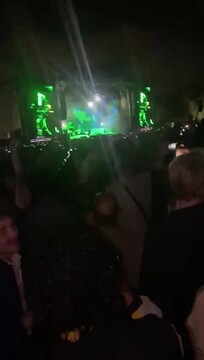 The Strokes play Reptilia at All Points East 2023
The Strokes' setlist at All Points East 2023:
1. What Ever Happened?
2. Alone, Together
3. Last Nite
4. The Adults Are Talking
5. Call It Fate, Call It Karma
6. Juicebox
7. You Only Live Once
8. Under Control
9. Meet Me in the Bathroom
10. Ode to the Mets
11. Red Light
12. Soma
13. Ask Me Anything
14. Automatic Stop
15. Someday
16. Fallacy
17. Welcome to Japan
18. Reptilia
Encore:
19. Hard to Explain
20. Is This It