Stars show support for Sam Fender after he cancels dates to look after his mental health
13 September 2022, 16:49 | Updated: 15 September 2022, 17:27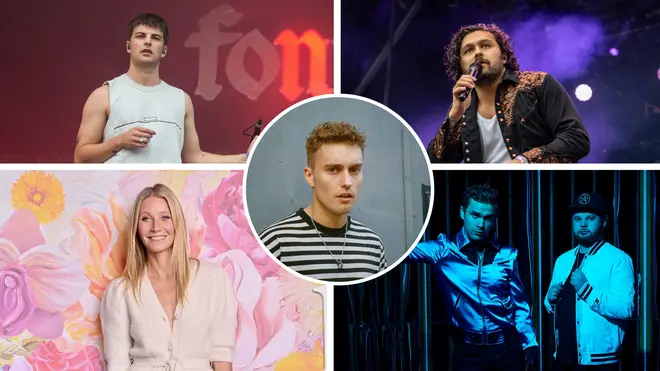 Artists and celebrities have come out in support of the North Shields singer-songwriter after he released a statement about mental health.
Stars have shared their support for Sam Fender following his cancelled tour dates.
The North Shields singer-songwriter made the decision to axe his upcoming live dates citing mental health struggles and fellow artists have rushed to show their love and admiration for the move.
Under his Instagram post, Gwyneth Paltrow was among the first to react to his heartfelt message. The Hollywood actress, Goop founder and ex-wife of Coldplay frontman Chris Martin, wrote: "This is beautiful. We ❤️you. Look after yourself."
Oxford band, The Amazons wrote: "This is an incredibly brave decision to take mate. The pressure to push through for the team and the fans is soo real. Thankful to you for taking the decision and hoping other artists feel like they can do too".
Aussie rockers Gang of Youths - who supported Sam Fender on his UK 2021 tour dates added - "love u samwise & co."
Irish punk rockers Fontaines D.C. simply wrote: "Good man."
Royal Blood shared a heart in the comments section as well as drummer, Ben Thatcher, from his personal account.
Elsewhere, the Seventeen Going Under singer was shown support from the likes of The Hunna, singer Talia Storm, Danny Jones from McFly and Loose Women panellists Katie Piper and Denise Welch.
READ MORE: Sam Fender cancels tour dates to look after his mental health
Sam Fender shared the heartfelt statement on Monday (12th September), which began: "It seems completely hypocritical to advocate discussion on mental health and write songs about it if I don't take the time to look after my own mental health. I've neglected myself for over a year now and haven't dealt with things that have deeply affected me. It's impossible to do this work on myself while on the road and it's exhausting feigning happiness and wellness for the sake of business. My friends and colleagues have been worried about me for a while and it's not going to get better unless I take the time to do so.
"I am eternally overwhelmed by the love and support of our fans and I hate to let you down, but the state of my wellbeing is starting to affect everything I do, including my performances... I refuse to go out there and not give it my all EVERY time, as you all deserve nothing less."
The Play God singer continued: singer continued: "As a result, I'm sadly going to have to take some time off the road. We are cancelling our 3 remaining headline shows in the US and pulling out of the shows with Florence and the Machine, as well as Life is Beautiful Festival. I'm also especially sorry to everyone who's been waiting for news on the news on the rescheduled UK record store dates, but the decision has been taken to cancel these shows (hopefully we can work something out for those ticket holders, you'll hear from us soon) so I can come back stronger."
While much of Fender's dates have been cancelled, the North Shields singer has assured fans that his 2022 dates Down Under and in his landmark St James' Park gigs in 2023 are still in his schedule.
He added: "Super excited for Australia in late November and everything to come in 2023 - St James' Park man, fucking unbelievable.
"I can't express how grateful we are to have such an awesome fan base. I've met a fair few of you over the years and those encounters have genuinely restored my faith in humanity, you're all sound as f***."
He concluded: "Me and the boys are burnt out and we need this time.
"Thank you for always sticking by us".
READ MORE: Sam Fender adds extra date at Newcastle United's St. James' Park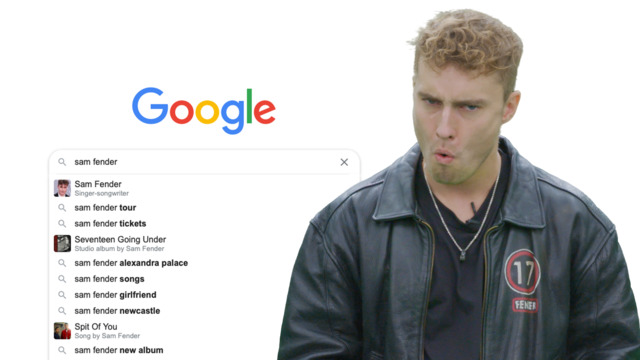 Sam Fender - According To Google
READ MORE: Sam Fender to release live album of Finsbury Park show