Oasis concert film ...There And Then is now available to stream
13 November 2023, 15:19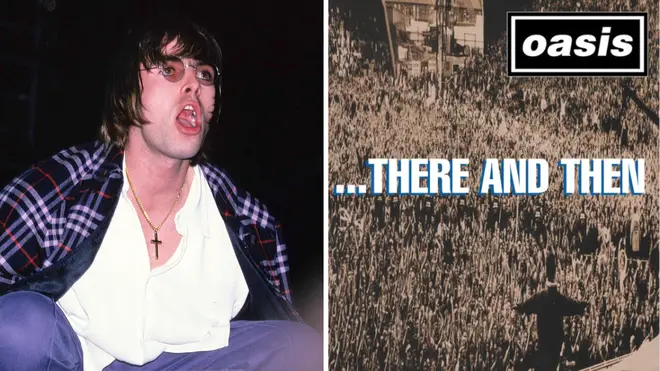 The 1 hour 25 minute feature includes footage from their hometown performance in Maine Road. Find out how to watch it here.
Oasis concert film ...There And Then has been made available on a streaming platform.
The film, which features footage taken from the from the band's three iconic shows during their 1995-6 (What's the Story) Morning Glory? tour, has now been made available to buy or rent from Apple TV.
Fans can relive top performances of some of the band's best known tracks, including Live Forever, Wonderwall and Don't Look Back In Anger across their homecoming show at Manchester's Maine Road, plus their record-breaking gig at London's Earl's Court, interspersed with exclusive interviews with the band.
The concert film 'Oasis: …There and Then', which includes footage taken from three of the band's biggest shows from the 1995–96 '(What's the Story) Morning Glory?' tour, is now available for purchase and rental for the very first time! Watch it today on @appletv… pic.twitter.com/dFjnn3udqq

— Oasis (@oasis) November 13, 2023
....There and Then was first released on VHS on 14th October 1996.
This latest chance for Oasis fans to relive the band's glory days comes after the 25th anniversary reissue of their beloved compilation album The Masterplan.
The band's iconic album - originally released in November 1998 - was a collection of extraordinary B-sides from the Manchester band, which accompanied the singles from their era-defining first three albums; Definitely Maybe (1994), (What's The Story) Morning Glory? (1995) and Be Here Now (1997).
The collection was given a glossy new re-release and returned to number two on the UK album chart last week, only being kept off the top spot by Taylor Swift's 1989 (Taylor's Version) album.
When it was originally released, The Masterplan also charted at number two in the UK Album Chart, selling almost 122,000 copies in its first week of release in 1998.
It went on to be certified triple platinum and has sold over three million copies worldwide.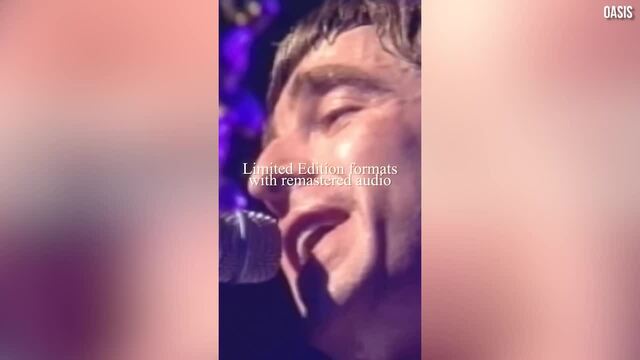 Oasis drop special Masterplan release
There And Then is available to buy or rent on Apple TV now.