Noel Gallagher responds to Liam's Oasis reunion comments: "Call us"
22 March 2023, 11:03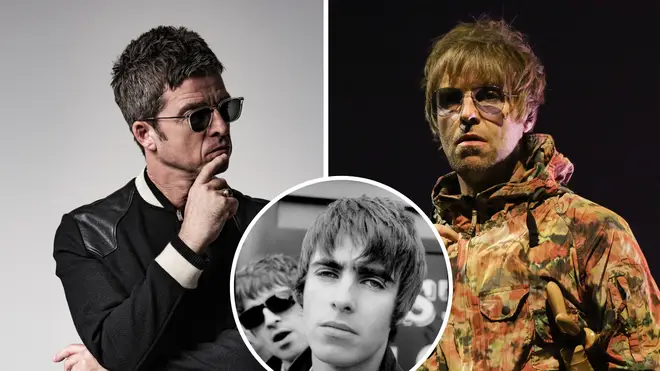 The Manchester rocker has discussed his brother's recent Tweet which claimed an Oasis reunion was "happening" and encouraged him to call.
Noel Gallagher has responded to recent comments his brother Liam has made about an Oasis reunion, making fans most hopeful of the event since he left the band back in 2009.
Giving an interview with French radio network, France Inter, the Manchester rocker was asked about about the age-old subject and said: "He's got my number. He's got my manager's number. Call us."
"There's something in the papers back in England today," he said speaking of his brother's tweet in particular. "You know... but he should get his people to call my people to call my people. They know who they are. They know where we are.
"Stop talking on the f***ing internet and let's see what you've got to say."
Watch footage of the interview below:
Despite leaving the ball firmly in Liam's court when it comes to making contact, Noel believes that his younger brother will do no such thing.
Asked if it was only a question of a phone call, the Pretty Boy rocker replied: "You would think, right? He's got my number. He's got my manager's number. Call us. But you know what? He won't call."
When asked why, he simply replied: "Why indeed. Why indeed."
Quizzed if he understands why fans have such a fascination with the notion of an Oasis reunion, he replied: "Yeah, I understand it. No one has really come along to take our place."
READ MORE: Liam Gallagher sparks fresh hope for Oasis reunion: "It's happening"
Noel's comments come after he's appeared to soften to the idea of getting the band back together sometime in the future, previously telling Radio X that he could change his mind about it in the next 10 years.
Asked about the topic, he told Radio X's Dan O'Connell: "Look it's the done thing now isn't it? Kind of everybody's getting back together and Blur are playing Wembley stadium, everyone's getting back together.
"I will say, and I've said it a thousand times, if Oasis hadn't had reached their potential and there was something left to do, it would be different, but I just don't see what the point would be. It would be make a load of money, I've got a load of money. To do some monumental [venue] I've already done them."
"It's just not something that appeals to me," he added, before teasing: "Now that's not saying in 10 years' time it won't appeal to me..."
Noel Gallagher on his new album Council Skies and more
However, Noel Gallagher is as busy as ever, with his fourth solo album Council Skies set for release on 2nd June this year.
He's also set to play headline dates with his High Flying Birds across the UK and Europe, with shows that will see him play the likes of Penn Fest, South Facing Festival 2023 and a huge homecoming date at Wythenshawe Park in Manchester.
READ MORE: Damon Albarn responds to Noel Gallagher's offer to sprinkle "northern magic" on more Gorillaz music