Noel Gallagher: Liam tries to "rewrite history" that Oasis was all "f***ing great"
18 October 2023, 18:02 | Updated: 18 October 2023, 18:33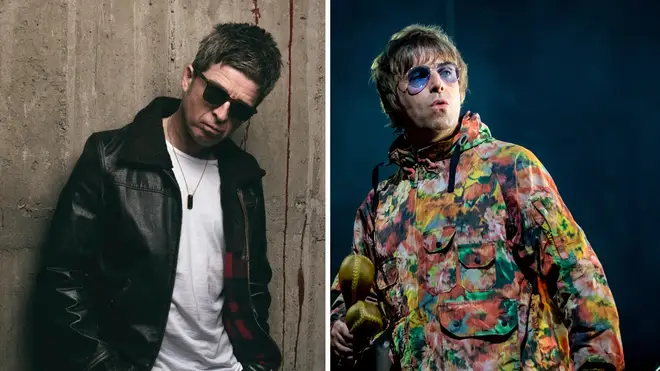 According to reports, the former Oasis guitarist and chief songwriter has referred to his last year in the band as "dreadful".
Noel Gallagher has said his brother Liam is trying to "rewrite" Oasis' history.
The former guitarist and chief songwriter quit the band after a infamous bust-up between him and his sibling ahead of their Rock en Seine gig in 2009.
According to the Daily Star, Noel has looked back at the testing time and said: "The last tour was not happy. The other fella is trying to rewrite history that it was all f****** great. It wasn't.
"It was a f****** dreadful last year of Oasis."
Referring to his decision to leave the band, he added: "You get one shot at life. Why be unhappy? Whether it be in your personal or professional life, why?
"You're just wasting a precious thing."
READ MORE:
The pair both went on to have successful solo careers, with the brothers keeping Oasis fans happy by playing a healthy dose of songs from the Manchester band during their live sets.
Now Liam has recently announced his plans to celebrate 30 years of Definitely Maybe with special dates, which will see him play the album in its entirety as well as B-sides from the era.
However, when a fan asked if there was any chance of Noel getting involved, the Rock 'n' Roll Star singer suggested Noel had been reached out to and refused to take part.
He's been asked and he's refused

— Liam Gallagher (@liamgallagher) October 17, 2023
Meanwhile, Liam has been teasing fans about what they can expect on the UK and Ireland dates, which will include three nights at The O2 in London and three nights in his hometown of Manchester at the Co-op Live, saying he would add the likes of Fade Away and Beatles cover I Am The Walrus to the setlist.
Noel, who has delighted fans with a string of summer festival dates, will play arenas this winter, with dates which will take place this December.
Watch Noel Gallagher: Soundcheck To Stage below:
Noel Gallagher: Soundcheck To Stage