Liam Gallagher says Dave Grohl is the "most inspiring" musician and person on the planet today
7 September 2022, 16:41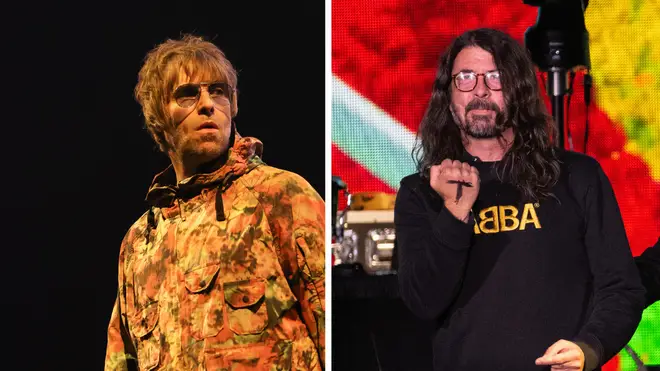 The former Oasis rocker has praised the Foo Fighters frontman following his appearance at the Taylor Hawkins tribute gig last week.
Liam Gallagher has dubbed Dave Grohl and called him the "most inspiring" musician on earth.
The former Oasis rocker often engages his fans and answers their questions on Twitter and this week was no different.
When asked by one of his 3.6m followers what artist inspires him, the Everything's Electric singer responded: "Dave Grohl is the most inspiring musician person on the PLANET tday".
Dave Grohl is the most inspiring musician person on the PLANET tday

— Liam Gallagher (@liamgallagher) September 6, 2022
READ MORE: Liam Gallagher slams Government after Boris delivers farewell speech and Liz Truss becomes Prime Minister
Gallagher's tweet came days after he appeared at the Taylor Hawkins tribute concert, where he opened the show with two classic Oasis songs, Rock 'N' Roll Star and Live Forever, accompanied by Grohl and the remaining members of the band.
Speaking about Taylor Hawkins ahead of the six-hour show, which took place at Wembley Stadium on Saturday 3rd September, he told Radio X's Johnny Vaughan: "I met Taylor a few times. I wouldn't say we were bezzie mates and that, you know what I mean? But we'd speak to each other a lot on the phone at stupid o'clock.
"We'd talk about rock and roll, man. It's sad, isn't it?"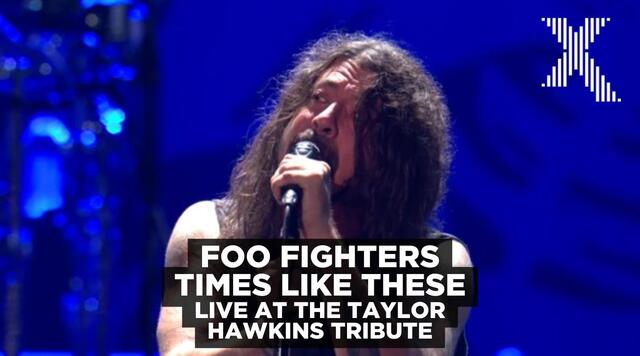 Foo Fighters - Times Like These at the Taylor Hawkins Tribute Concert
READ MORE: Here's what Liam Gallagher is doing for his 50th birthday
The tribute gig also saw performances from the likes of Queen legends Brian May and Roger Taylor, Eurovision runner-up Sam Ryder, Sir Paul McCartney and The Pretenders' Chrissie Hynde.
Hawkins' 16-year-old son Shane played the drums with the Foo Fighters on My Hero in memory of his late father and Dave Grohl's daughter Violet performed Jeff Buckley's Grace, and Valerie with Mark Ronson.
The Taylor Hawkins Tribute Concerts ticket and merchandise sales will benefit charities chosen by the Hawkins family: Music Support and MusiCares.
The Los Angeles edition of the charity gig is still set to take place at The Forum on September 27, with guests which include Alanis Morissette, Gene Simmons, Miley Cyrus, Chevy Metal and one of the drummer's closest friends, Red Hot Chili Peppers' Chad Smith.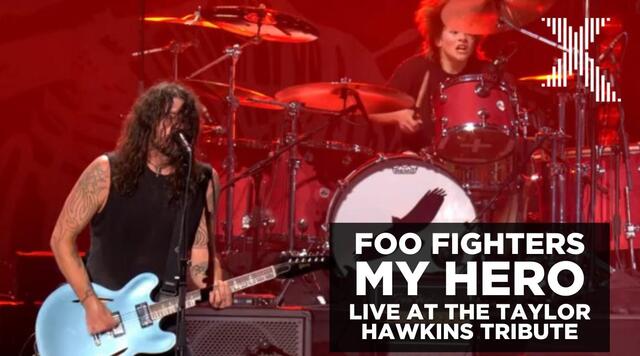 Foo Fighters - My Hero at the Taylor Hawkins Tribute Concert
READ MORE: Supergrass frontman Gaz Coombes praises Taylor Hawkins tribute gig