Liam Gallagher's "buzzing" for Eric Cantona as he launches music career
1 November 2023, 09:00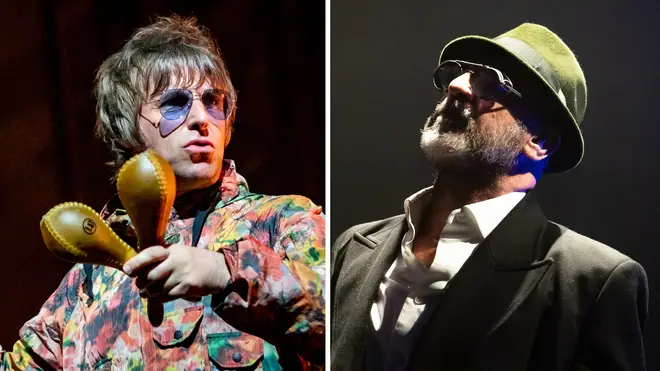 The former Oasis rocker praised the Man United legend, who has released his first EP and is playing live dates.
Liam Gallagher has praised Eric Cantona and shared his excitement at his budding music career.
The French ex-footballer and Manchester United legend released his debut EP I'll Make My Own Heaven and has supported his new material with live dates in Europe.
Asked what he thinks of the Frenchman's new project, the former Oasis frontman replied to a fan: "Buzzing for him he's the real deal".
Buzzing for him he's the real deal

— Liam Gallagher (@liamgallagher) October 31, 2023
Despite Cantona playing for Gallagher's beloved Man City's football rival, he has history with the Manchester rocker and even starred in his Once video after sharing how much he loved the song on social media.
The unlikely pair connected and Cantona went onto play the role of The King in the epic promo, which was filmed on the grounds of a grand stately home, with as Gallagher playing The Butler/Chauffeur.
Liam Gallagher - Once (Official video feat. Eric Cantona)
After the video was released, Gallagher revealed that Cantona wouldn't accept payment for his famous cameo and even paid for his own travel and hotel stay.
Speaking on The 2 Johnnies Podcast, he recalled: "We spoke to him and said, 'Look, how much do you want to be in the video?'
"[He said] 'I do not want no money'. We go, 'We're gonna have to give you summat.' He goes, 'I'll be in the video for nothing'. I go: 'Alright, we'll send you a plane ticket'."
Mimicking Cantona's French accent, he then quoted him saying: "'I will make my own way there. I will get my own hotel'."
The Manchester rocker went on to explain that he even offered to get the former footballer his favourite wine, but he refused and brought his own.
"Anyway, he turns up, did the video, f***ed off man," added Liam. "Never seen him again for nothing. What a geezer... Just because he loved the song. That's what real legends are about.
"I was going, 'What the f***? How much money do you want?' But he didn't want nothing. He didn't want picking up at the airport, he hired his own car, got his own hotel, brought his own food, done the f***ing video and f***ed off!
"Never seen him again. Didn't want nothing. That's what you call a f***ing legend."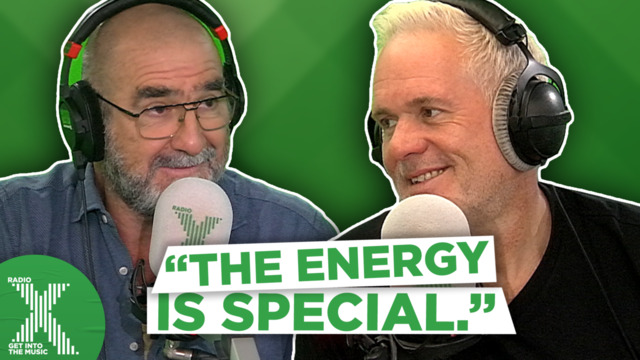 Eric Cantona loves a live album!
Eric Cantona palyed live dates at The Stoller Hall in Manchester and the Bloomsbury Theatre in London last week took to Dublin's Liberty Hall Theatre on 31st October for a Halloween.
The icon will continue on to to his native France, playing three shows in Lyon, before wrapping up his dates in his hometown of Marseille.