Why Does Slash From Guns N' Roses Wear A Hat?
7 May 2018, 12:00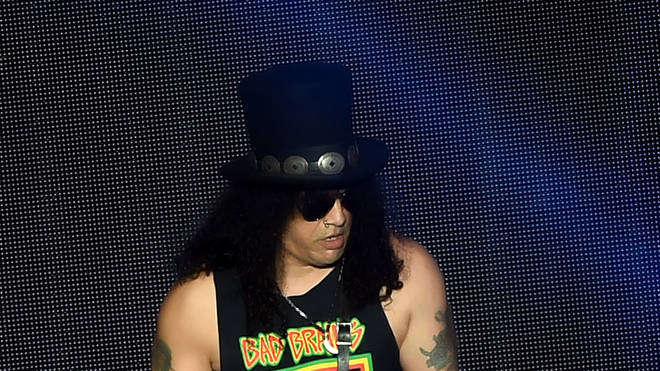 As GnR announce the reissue of their Appetite For Destruction album, we delve into the reason why their axeman chose his iconic headgear.
Guns N' Roses' Appetite For Destruction is set for a dazzling reissue boxset to mark 31 years since its release.
Their iconic 1987 debut album and its artwork introduced us to the young rockers as illustrations and emblazoned their images into the minds of music fans everywhere.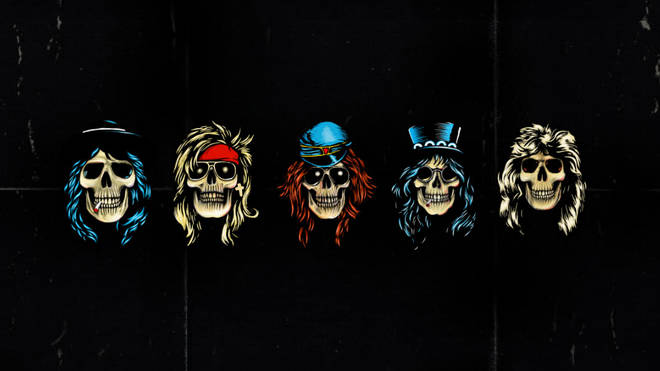 But through the splits and line-up changes over the years, no rocker's look has become more iconic than that of guitarist Slash and his famous hat.
In fact, when it comes to performing on stage, in over three decades the rocker has barely been seen without it...
Unless he's bashing out an epic guitar solo outside a church in the desert of course!
But what made Slash don his unique top hat all those years ago? And where the hell did he get it from?
Lucky, thanks to an interview with the rocker back in 2010, we know the answer to both these questions.
When asked about his sartorial choice eight years ago, the rocker put its origins down to needing a bit of extra confidence.
As reported by CBS News, when asked about the hat by Associated Press, he replied: "You can pull it down, pull your hair down over your face and just sort of hide behind that."
"I've always been a little nervous in front of crowds," he added, "and that made it - made me - feel a lot more comfortable."
Watch Foo Fighters' Dave Grohl support Guns N' Roses in Tulsa:
Now we know why Slash first donned the headwear, but where did he get it from?
According to the Sweet Child O' Mine rocker, the top hat dates back to 1985 when he was touring with GnR.
Being the young ne'er do well that he was, he actually nicked it on the day of a show and chose to customise it with a "conch" belt... which he'd also lifted from a shop next door.
Slash revealed: "I went into this in store on Melrose (Place) in Los Angeles and saw a top hat, and was like, 'Oh that's looks cool.'
"And we had a show that night," he added: "so I was definitely looking for something to wear for the show that evening."
The rocker concluded: "I wore it for that show and it just became the hat I felt really cool in."
So there we have it. One of the most famous hats in rock was bourne out of shyness, a propensity for stealing and a penchant for crafts.
What a legend.