QUIZ: Can You Tell These AC/DC And Guns N' Roses Lyrics Apart?
8 April 2017, 09:51 | Updated: 22 September 2017, 13:38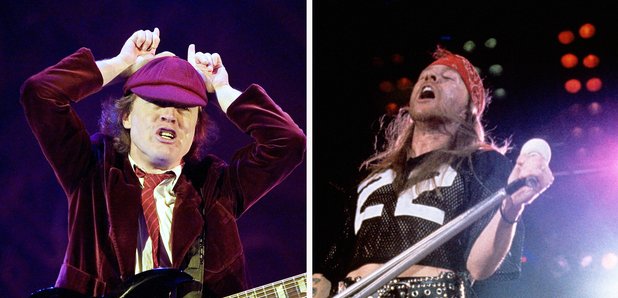 Test your knowledge of the colossal rock bands with our lyric quiz.
This week AC/DC finally confirmed the news that Guns N' Roses frontman Axl Rose would be standing in for Brian Johnson on tour.
And if that wasn't exciting enough Acca/Dacca axeman Angus Young showed his solidarity by making an appearance onstage with Guns N' Roses at Coachella.
Whether you like it or not, the two bands will forever be mentioned in the same breath,But, do you think you can tell their lyrics apart?
Prove how well you know your Black In Black from your Sweet Child O' Mine in our AC/DC vs Guns N' Roses quiz.