Slash Talks Cutting 'Racist' & 'Homophobic' Appetite For Destruction Track
16 August 2018, 13:51
The Guns N' Roses guitarist has talked about the band's decision to axe their One In A Million song from the reissue of their debut album.
Slash has discussed the decision to ditch a controversial Guns N' Roses track from the reissue of Appetite For Destruction.
Watch the band play classic track Paradise City above.
GNR revived their iconic 1987 debut this year, which featured a bumper pack of 73-boxset and B-sides from the era.
However, one song they kept off the track list was One In A Million, which featured on their 1988 EP GN'R Lies, and came under fire at the time for its racist and homophobic lyrics.
See the impressive boxset here: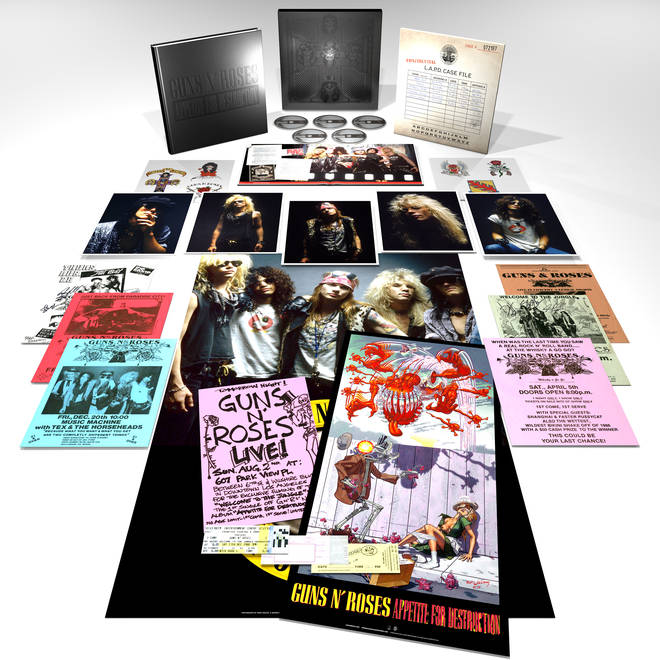 Now, in an interview with Rolling Stone, Slash has talked about the track, saying: "We collectively decided that it just didn't have any place in that box set. It didn't take long. There wasn't a big roundtable thing over it."
Speaking of his own mixed-raced heritage, he added: "It's never been part of my makeup, to be able to differentiate myself from anybody else because of colour. I went through a lot of that as a kid — in school you're pigeonholed into being more aware of your background.
"When I started doing my own thing, especially playing guitar, it wasn't so much of a thing. I never really cared to have to identify one way or another."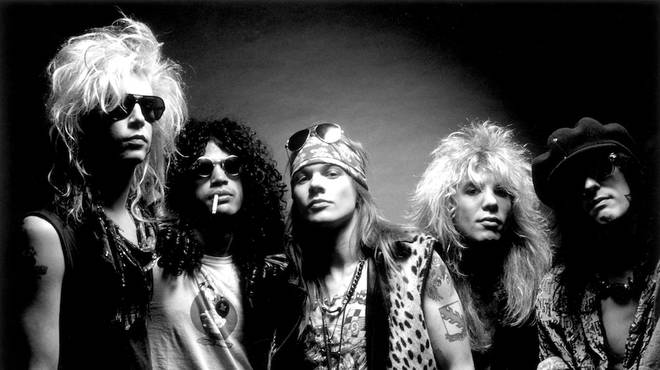 Lyrics from the track include: "Police and ni*****, that's right/Get outta my way/Don't need to buy none of your Gold chains today".
They also include the deeply problematic lines: "Immigrants and fa***s/They make no sense to me/They come to our country..."
In an interview with Rolling Stone in 1989 Axl defended his lyrics, saying: "Why can black people go up to each other and say, 'n*****," but when a white guy does it all of a sudden it's a big putdown?"
He added: "I don't like boundaries of any kind. I don't like being told what I can and what I can't say. I used the word 'n*****' because it's a word to describe somebody that is basically a pain in your life, a problem.
"The word 'n*****' doesn't necessarily mean black."
Watch Guns N' Roses share the stage with Foo Fighters below:
Meanwhile, Slash has talked about the possibility of Guns N' Roses recording a new album, telling Eddie Trunk on his Sirius XM show, Trunk Nation: "It's been talked about. I think everybody wants to do it, and we'll just see what happens.
"We've been busy doing this running around the planet."