Guns N' Roses Remove Controversial Track From Appetite Reissue
8 May 2018, 16:37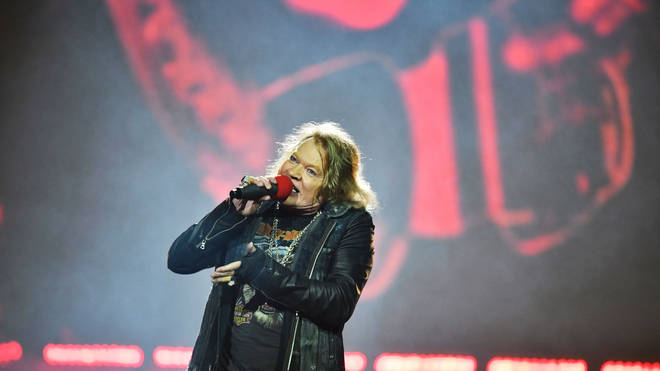 The band's One In A Million track previously faced accusations of racism and homophobia.
Guns N' Roses will not be including the controversial track One In A Million on the reissue of their Appetite For Destruction album.
The Welcome To The Jungle rockers are set to revive their iconic debut with a huge 31st anniversary boxset, but one controversial song will be kept off the tracklist.
As NME reports, Guns N' Roses' One In A Million song - which was featured on their 1988 EP G N' R Lies - will be kept off the bumper 73-track boxset.
Lyrics from the track include: "Police and ni*****, that's right/Get outta my way/Don't need to buy none of your
Gold chains today".
They also include the deeply problematic lines: "Immigrants and fa***s/They make no sense to me/They come to our country..."

See their unboxing video below:
Meanwhile, the band also shared previously unreleased track Shadow Of You Love.
Listen to it here:
Watch Guns N' Roses joined by dave Grohl in Tulsa:
See Axl Rose and co pay tribute to the victims of the Grenfell Fire and London Bridge terror attacks at the London Stadium: