Why Damon Albarn Shunned A Collaboration With Prince
2 June 2018, 06:00 | Updated: 2 June 2018, 06:01
The Gorillaz co-creator spoke to Radio X about their new The Now Now album, and revealed what made him snub the Purple Rain icon.
Damon Albarn has revealed the reason why he turned down the chance to jam and record with Prince, and it's pretty Rock 'n' Roll.
The Gorillaz co-creator spoke to Radio X's Gordon Smart about their sixth album, The Now Now, which is set for release on 29 June, and shared stories from throughout his career.
Watch our video above.
Asked about his decision not to work with the Purple Rain singer, the Blur man revealed: "Yeah I didn't go. I'd done a gig in Minneapolis and I was invited to go and play with Prince so to speak.
"And you know, I was having a drink and a fag - I don't actually smoke anymore as I knocked that one on the head - and I was just like (exhales) If you can't be who you are..."
He added: "If I've invited someone, they're my guest and there aren't any conditions like that. And anyway, It's like I could go and have a cigarette outside if I needed it. You know, I'd be fucking excited and how could I not fucking go mad if I'm with Prince?
"So I'd rather not do it and not get pissed off with the whole thing. It's one of those could've beens. I've got a few of those."
Listen to their full chat on Radio X tonight (31 May) from 8pm.
The interview coincides with Gorillaz's newly announced sixth studio album, The Now Now, which is released on 29 June.
See its Jamie Hewlett-created artwork below: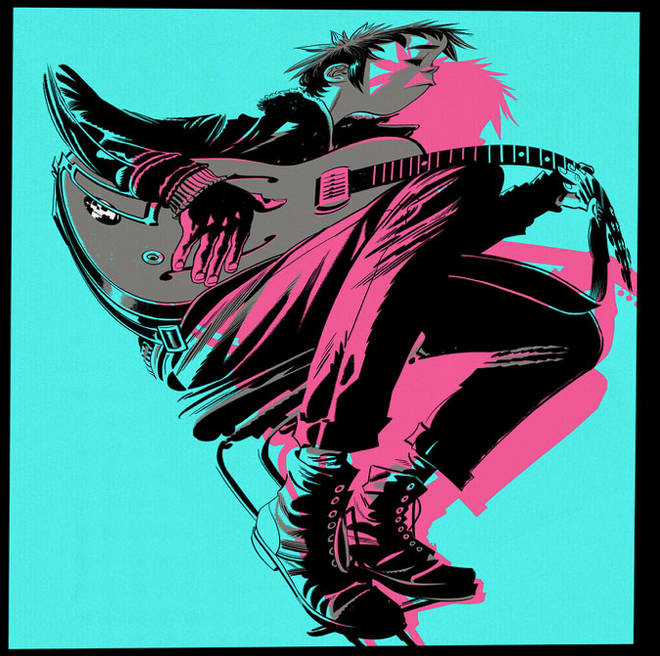 From it comes Humility, the first track to be taken from the record, which features the legendary vocalist and guitarist George Benson.
The sun-drenched new video - which stars a roller-skating 2D and sees Jack Black busking on the street - was directed by Jamie Hewlett and filmed in Venice Beach, California.
Watch it here:
The new Gorillaz announcement comes with a brand spanking new image illustrated by co-creator Jamie Hewlett.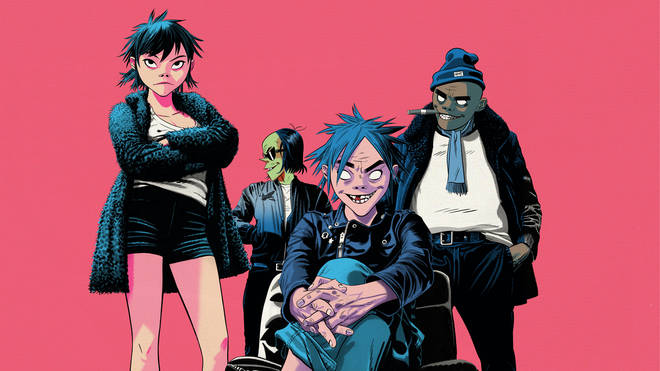 The Now Now is available as a single CD, vinyl LP or as a digital download, as well as a collector's edition Deluxe Vinyl LP Box Set.
See the tracklisting for The Now Now here:
1. Humility - feat George Benson
2. Tranz
3. Hollywood - feat Snoop Dogg + Jamie Principle
4. Kansas
5. Sorcererz
6. Idaho
7. Lake Zurich
8. Magic City
9. Fire Flies
10. One Percent
11. Souk Eye
Gorillaz will hit the road this summer with The Now Now Tour playing festival dates across Europe, to include a headline appearance at Boomtown Festival, Hampshire on 11th August.
See Gorillaz's The Now Now tour European dates:
1 June Rock IM Ring, Nuremberg - GERMANY
3 June Rock AM Park, Mendig - GERMANY
9 June - Malahide Castle, Dublin - IRELAND
15 June - Sonar, Barcelona - SPAIN
21 June - Messe Arena Hall, Tokyo - JAPAN
5 July - Werchter Festival, Werchter - BELGIUM
6 July - Open'er Festival, Gdynia - POLAND
7 July - Roskilde Festival, Roskilde - DENMARK
11 July - Gurten Festival, Bern - SWITZERLAND
12 July - Lucca Summer Festival, Lucca - ITALY
14 July - Bilbao BBK Live, Bilbao - SPAIN
11 August - Boomtown Festival, Hampshire
Listen to Damon Albarn and Gordon Smart's interview on Radio X tonight (31 May) from 8pm.