Dave Grohl joins boygenius on drums for Halloween show
1 November 2023, 16:18 | Updated: 1 November 2023, 16:37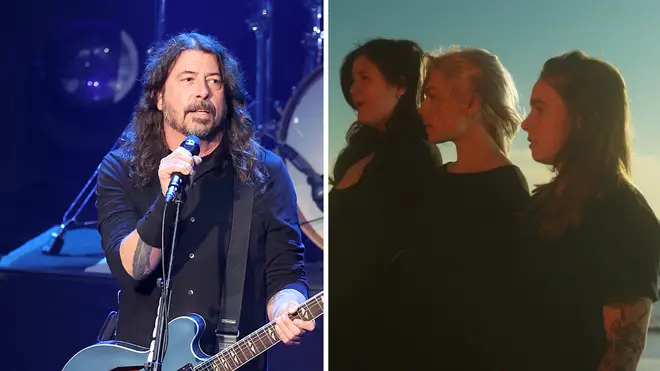 The Foo Fighters frontman joined the supergroup on stage to perform their Satanic song.
Dave Grohl joined boygenius on stage last night (31st October).
The supergroup were playing a special Halloween gig at the Hollywood Bowl when the Foo Fighters frontman joined them on their fittingly titled Satanist track.
The band - comprised of Julien Baker, Phoebe Bridgers, and Lucy Dacus - were dressed as The Holy Trinity (The Father, The Son and The Holy Ghost) for the occasion and the Foos rocker donned all black and wore face paint for the spooky affair.
Watch them in action below:
Grohl's appearance comes alongside his plans to release a deluxe edition of his 2021 memoir and New York Times Bestseller, The Storyteller.
The remastered paperback edition of the book, which charts Grohl's life and career and some of his most memorable rock stories, is on sale now.
Speaking about the tome when it was first released in 2021, Grohl described it as "a collection of memories of a life lived loud. From my early days growing up in the suburbs of Washington, DC, to hitting the road at the age of 18, and all the music that followed, I can now share these adventures with the world, as seen and heard from behind the microphone."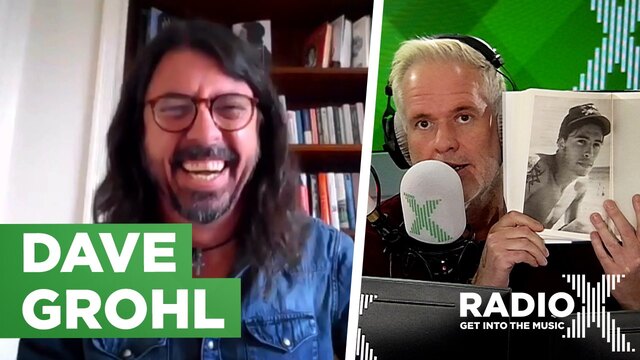 Dave Grohl tells Chris Moyles about his new book