WATCH: Damon Albarn Hates To Say This About Alex Turner...
1 June 2018, 12:11
The Gorillaz co-creator has reacted to Arctic Monkeys' Tranquility Base Hotel & Casino album, and revealed what he thinks of their frontman.
Damon Albarn reckons Alex Turner is a "very talented chap" but finds it annoying to admit.
Watch our video above.
The Gorillaz man spoke to Radio X's Gordon Smart about their new album, The Now Now, which is released on on 29 June and is produced by Arctic Monkeys' producer James Ford.
Asked about the Sheffield band's new Tranquility Base Hotel & Casino album, Albarn replied: "I've only listened to bits of it, but I think it's very interesting.
"I do think he's a very talented chap that Alex Turner, which annoys me to say that. I don't like paying compliments to anyone but it has to be said."
This week, Gorillaz announced the details of their a brand new The Now Nowalbum and announced accompanying European tour dates.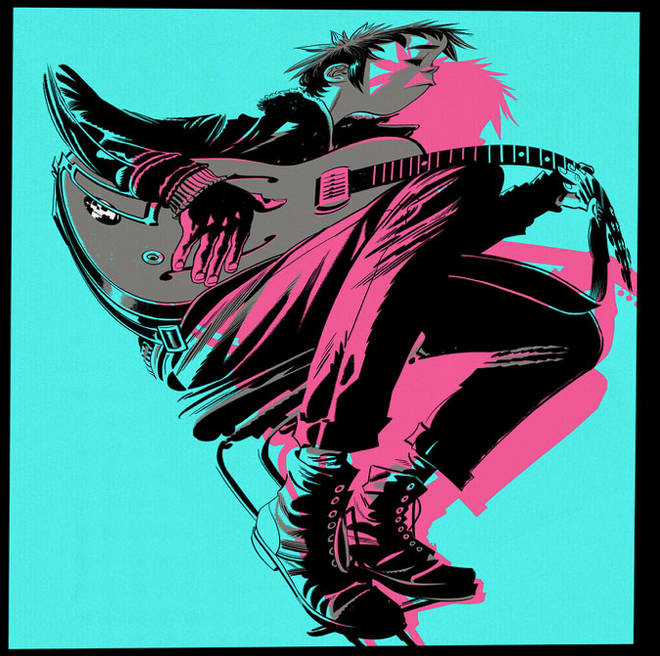 Watch the video for Humility, a track which features the legendary George Benson.
See the tracklisting for The Now Now here:
1. Humility - feat George Benson
2. Tranz
3. Hollywood - feat Snoop Dogg + Jamie Principle4. Kansas
5. Sorcererz
6. Idaho
7. Lake Zurich
8. Magic City
9. Fire Flies
10. One Percent
11. Souk Eye
Gorillaz will hit the road this summer with The Now Now Tour playing festival dates across Europe, to include a headline appearance at Boomtown Festival, Hampshire on 11th August.
See Gorillaz's The Now Now tour dates:
1 June Rock IM Ring, Nuremberg - GERMANY
3 June Rock AM Park, Mendig - GERMANY
9 June - Malahide Castle, Dublin - IRELAND
15 June - Sonar, Barcelona - SPAIN
21 June - Messe Arena Hall, Tokyo - JAPAN
5 July - Werchter Festival, Werchter - BELGIUM
6 July - Open'er Festival, Gdynia - POLAND
7 July - Roskilde Festival, Roskilde - DENMARK
11 July - Gurten Festival, Bern - SWITZERLAND
12 July - Lucca Summer Festival, Lucca - ITALY
14 July - Bilbao BBK Live, Bilbao - SPAIN
11 August - Boomtown Festival, Hampshire