Arctic Monkeys To Auction 12 Signed Prints For Centrepoint Charity
24 September 2018, 11:45 | Updated: 24 September 2018, 11:56
Find out how you can be in with a chance of owning the signed limited edition prints in aid of Centrepoint.
Arctic Monkeys are set to auction signed images of themselves for Centrepoint.
The Sheffield rockers have teamed up with the UK's leading charity for young homeless people to sell 12 framed previously unseen prints of the band taken by Zackery Michael.
The collection features photographs shot between November 2017 and August 2018 and documents the recording of Arctic Monkeys sixth studio album Tranquility Base Hotel & Casino and their tour.
The framed photos will be signed by all band members and their photographer, and will go live on Tuesday 25 December from 9am from Centrepoint's Charity Stars auction company.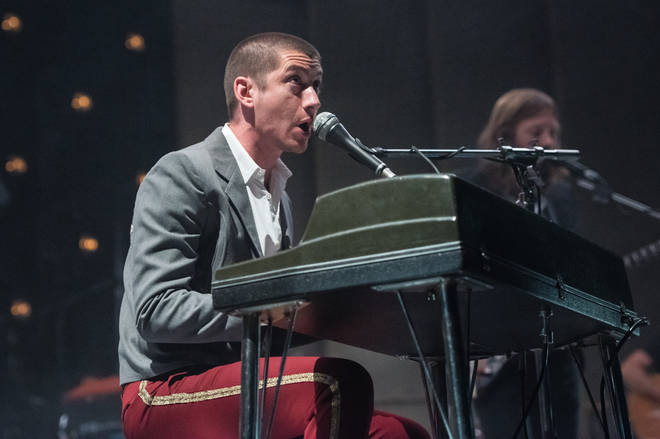 "They are more than the Arctic Monkeys to me," says Michael of the band.
"These four gentlemen from Yorkshire are my friends. The images exhibited are a very honest portrayal of that friendship."
Centrepoint is the UK's leading charity for homeless young people aged 16-25, supporting more than 10,000 homeless young people a year directly in London, Manchester, Yorkshire and Sunderland, and through partner charities across the UK.
Meanwhile, this weekend saw Arctic Monkeys finish their four dates at Sheffield's FlyDSA Arena, where they played Mardy Bum for the first time in four years.
Watch a video of Alex Turner and co perform the 2006 track above.
Th Sheffield dates also saw the band treat their hometown to a performance of Fluorescent Adolescent.
Watch it here:
Arctic Monkeys will continue their live dates with two shows at Dublin's 3Arena on 24-24 September before returning to the UK to play two nights at Newcastles Metro Radio Arena.