What Do Fans Fans Think About Arctic Monkeys' New Album?
11 May 2018, 11:15 | Updated: 11 May 2018, 19:40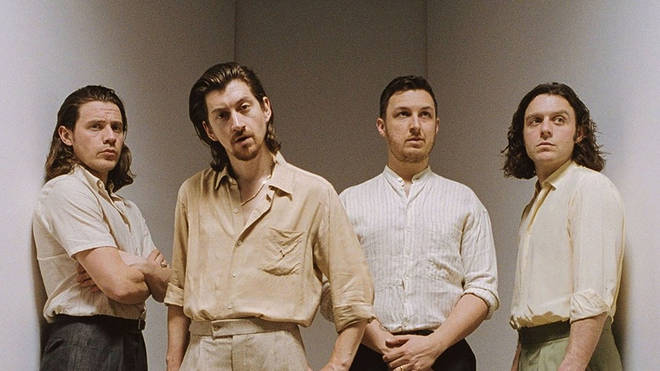 Tranquility Base Hotel & Casino is finally out, and Arctic Monkeys fans are very vocal. Get the best reviews, responses and reactions.
Arctic Monkeys' eagerly awaited sixth album dropped at 12am on Friday (11 May), and it's fair to say fans have a lot to say about it.
LISTEN TO AND BUY THE NEW ALBUM HERE.
Fans were told that Tranquility Base Hotel & Casino wasn't a guitar-heavy record and was written a baby grand piano which Alex Turner received on his birthday.
And, after fans were treated to live debuts of some of its album tracks at the Sheffield band's recent live gigs, we knew to expect a Bowie-esque, cosmic lounge lizard vibe from at least four or so of its tracks.
So when the album finally came to us in full, most of us knew what we were getting.
However, the reviews are in from the general public, and it's opened up a healthy debate about the band's direction.
See some of the best responses here.
There are those who are very angry about the finished article...
This guy took particular aim at Alex Turner's vision, calling it a "self-indulgent mess".
Then there are those who just can't get their head around it:
This guy REALLY wants to like the record because he's bought tickets to see them live:
And Oliver was scared to even listen to it in the first place!
This guy thinks people are just upset that it wasn't "AM part 2"
Oscar clearly believes the band are turning into The Last Shadow Puppets.
Some of you aren't having it though, and are willing to stick up for the creativity of the album, with some even calling it genius.
Matty seems to take pity on the naysayers, who he believes are missing out on "masterpieces".
And of course it's causing plenty of division between the fans.
Ben sums it all up pretty well though
Watch Arctic Monkeys play Four Out of Five on Jimmy Fallon.
See them perform Tranquility Base Hotel & Casino: