Arctic Monkeys: New Album Is "Not Guitar-Heavy"
24 April 2018, 14:40 | Updated: 24 April 2018, 14:51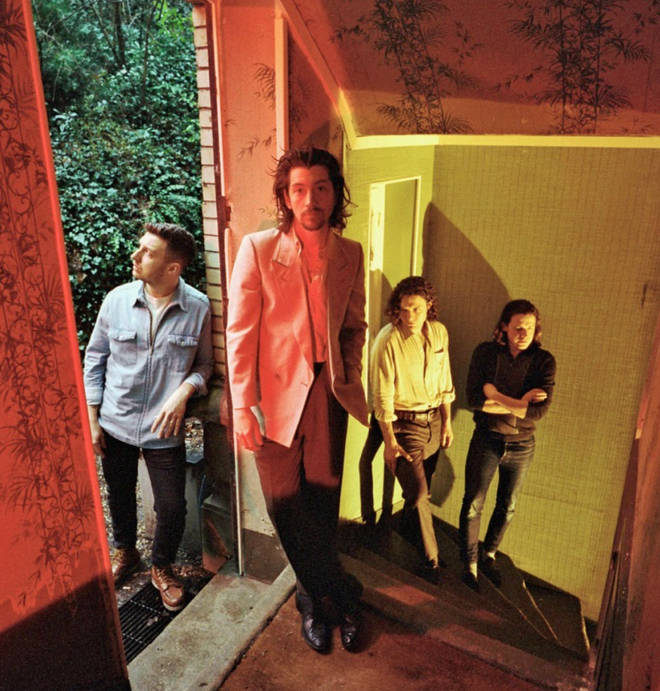 The band have revealed how their upcoming Tranquility Base Hotel & Casino album is not typically what they'd do and was nearly an Alex Turner solo record.
Arctic Monkeys' upcoming album has been described as "not a guitar-heavy record".
The band's Tranquility Base Hotel & Casino is set to be released on 11 May, but guitarist Jamie Cook has teased it could have been an Alex Turner solo record and is even more of a departure their previous records.
Talking to MOJO magazine about first hearing material from their frontman, Cook revealed: "I think at first, because it was quite basic – piano, vocal and no guitar – Al was in two minds about, 'Is this Arctic Monkeys or am I going somewhere else with this?'"
He added: "And maybe at first I was a bit like that as well. "It's definitely not a guitar-heavy record, not typically what we'd do. It took a lot more thinking about."
Watch the teaser for their new album here:
The band's new direction is partly due to the fact Turner was gifted a Steinway Vertegrand on his 30th birthday in January.
On his new writing process, he told the outlet: "I've tricked myself into writing - by sitting at the piano, doing this thing that I haven't done before.
"That gave me permission to go somewhere I'd had trouble getting to before.
"It allowed me to put across how I feel more, more … broadly than before."
Meanwhile, Alex Turner has also tackled the subject of his infamous BRIT Awards speech again, insisting he "didn't really have another way around it".
When questioned about the event four years on, the Do I Wanna Know? singer told MOJO: "I maintain that I didn't really have another way around it."He added: "Another way of justifying getting up in that room.
What else was I supposed to do? To go up there and pretend that I'd been dreaming about that moment since I was a kid would have been dishonest."
Remind yourself of the incredible moment below:
Meanwhile, Arctic Monkeys have shared the opening lyrics to their sixth studio album Tranquility Base Hotel & Casino.
As today's in-depth interview with MOJO magazine reveals, opening track Star Treatment sees Turner sing: "I just wanted to be one of The Strokes, now look at the mess you made me make / Hitchhiking with a monogrammed suitcase, miles away from any half-useful imaginary highway."
When asked about name-checking the New York indie rockers, Turner revealed he battled with whether to change the lyrics.
"Did The Strokes line feel too close to home? Yeah, absolutely," he mused.
"But you can't let that stop you. That whole thing of 'Oh my God, what they gonna think this means? You can't really work like that."
Watch Miles Kane tell Radio X's Gordon Smart about the new Arctic Monkeys album: