Shaun Keaveny's Daily Grind podcast: How to listen
16 October 2023, 17:05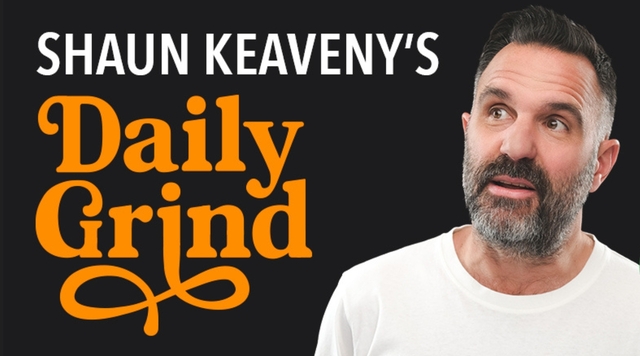 Shaun Keaveny's Daily Grind podcast - watch the trailer
Broadcasting legend Shaun Keaveny will return to the studio for his brand new daily show, Shaun Keaveny's Daily Grind, available to listen on Global Player every weekday from Monday 16th October 2023 at 5pm.
Shaun Keaveny's Daily Grind is a Global Original and Radio X podcast in collaboration with Apex. The podcast will offer a new home for listeners to enjoy the much-needed audio brilliance, warm approach and witty humour of Shaun Keaveny.
The show will be about anything and everything there will be big chats but mainly small talk. Prepare to enter a world full of nonsense conversations, anecdotes and interviews, but always pure entertainment, to help get listeners through the week.
Shaun Keaveny's Daily Grind will be available at Global Player - subscribe now and never miss an episode!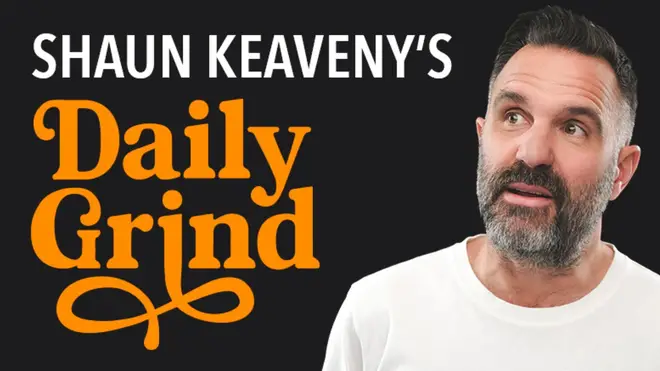 Shaun says: "Did you think I was dead? Did you think I was off living in a cave? Did you think I was working as a waitress in a cocktail bar? Do you even know who I am? Maybe the answer to all those questions is no, but I hope you say YES I WILL LISTEN TO YOUR PODCAST because I honestly think it's going to be great.
"WHAT'S IT ABOUT, SHAUN?? Good question...I can't answer that. It is a podcast essentially about nothing and everything. Will there be guests? Yes, in a weird way. Will we be in the studio? Yes, but also everywhere...on a canal towpath...in a pub. Will there be features? YES...Will you stop asking questions? YES OKAY.
"If nothing else it will be a mildly diverting daily piece of daft to counteract the daily dread. GO ON GIVE IT A GO!!"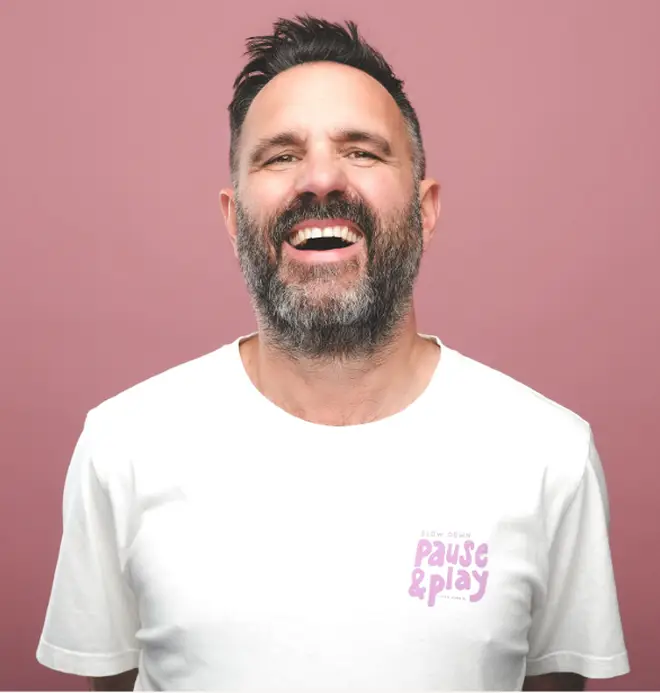 In each episode, Shaun will delve into the papers, listener correspondence, old emails, plus any other bits and bobs to help create the same joy and silliness heard throughout his much-loved radio career.
If you've followed Shaun over the years will recognise his classic irreverent style and listener-focused features. Plus lots of brand new features to be revealed including "It's Been a Week with...", where Shaun will invite a comedian onto the show every Friday to discuss the week. Guests to look out for in the coming weeks are Dave Gorman, Harriet Kemsley, Suzi Ruffell, Josh Pugh and Rachel Fairburn.
Expect to have a proper laugh every afternoon when you enter the world of Shaun's Daily Grind, where no topic is guaranteed but listeners are always at the forefront.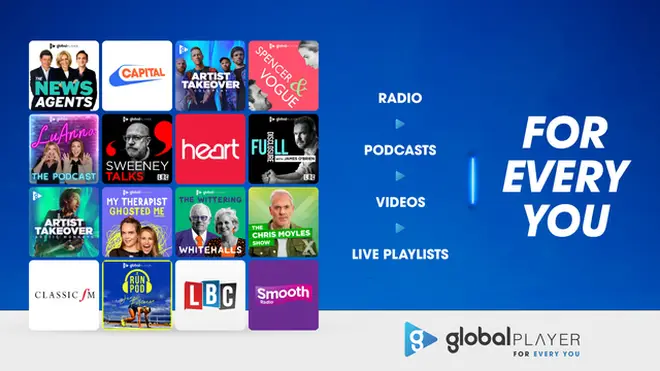 Global Player opens up a world of entertainment at your fingertips, so you can enjoy all of Global's radio brands, catch up on your favourite shows, rewind live radio, listen to award-winning podcasts and browse expertly-curated live playlists.
You can watch all the best videos on demand from our brands, and live streaming of our flagship events through the app. Discover Global Player today on your mobile, smart speaker or online at globalplayer.com It's all for free.
Simply sign in and enjoy!