The Inbetweeners to reunite for one-off special
14 November 2018, 14:51 | Updated: 14 November 2018, 15:34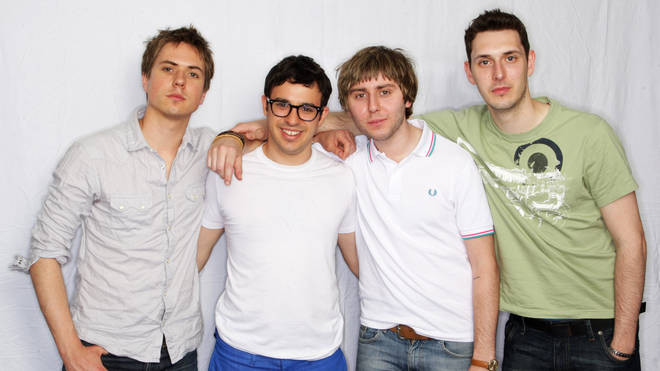 The Channel 4 show is to celebrate its tenth anniversary with a special reunion show…
Channel 4 has announced that The Inbetweeners will make a return, for a one-off special.
Everyone's favourite hapless sixth-formers will mark a decade since the first episode aired with The Inbetweeners 10th Birthday Party.
The original gang of four – Simon Bird (Will), James Buckley (Jay), Joe Thomas (Simon) and Blake Harrison (Neil) – will be back together for one night only for a two hour studio show celebrating 10 years of futile teenage crushes, clunge, fwends and a lot of drinking.
Featuring behind the scenes clips, the story behind the show, surprise guests, celebrity fans, unseen footage and a barrage of embarrassing stories, the show will feature the best moments from across the three TV series and the two feature films.
A special award ceremony will name the Best Sex Scene, Best Bullshit and Best Ever Moment from the show.
Tom Beck, Channel 4's Head of Live Events and Commissioning Editor for Entertainment said, "Will, Jay, Simon and Neil spent years failing to sneak into the best parties, so I'm very pleased to throw one that they're definitely invited to. I just hope Will brings his Mum."
It's unlikely that there will be a fourth series of the sitcom, however - James Buckley said only last month that he thought the humour wouldn't be acceptable today, adding: "It seems to be cool at the moment to be offended by stuff, and that's a shame. It seems to be in vogue at the moment, and I'm hoping it will pass, because I do think that possibly people would maybe be more offended by The Inbetweeners if it was to be made today."
And Simon Bird claimed in May this year: "It's definitely over. "We're all so happy and proud of what we did with it and don't want to spoil it by going back."
There's no air date for the special as yet, but it's expected before the end of 2018. Star Joe Thomas starred in the feature film The Festival earlier this year.