The Crown: When will part 2 be released on Netflix?
16 November 2023, 14:00 | Updated: 16 November 2023, 14:56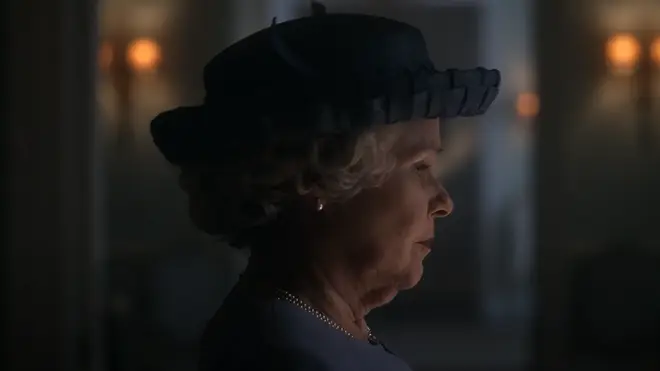 Netflix has shared the premiere date and a teaser trailer of the hit series based on The Royal Family.
The first teaser trailer and release date of The Crown season 6 has been revealed.
Unsurprisingly, recent events have only increased the world's appetite for the Royal Family-based drama, with audiences waiting to see what the sixth and final instalment of the series has in store.
As we wait with baited breath for The Crown season 6, we answer the questions: When is The Crown 6 out on Netflix? Who stars in the cast and what can we expect?
Find out the answers to these questions and more.
READ MORE: The Crown's Emma Corrin changes pronouns and shares powerful chest binder image
When in The Crown season 6 out on Netflix?
The sixth season of The Crown will start on Netflix on 16th November.
When is The Crown Part 2 out on Netflix?
The second part of TherCrown's final eries will premiere on 14th December.
Who stars in The Crown season 6?
The Crown season 6 sees Imelda Staunton return as Queen Elizabeth II, Johnathan Pryce as Prince Phillip, Dominic West as Prince Charles, Elizabeth Debicki as Princess Diana, Khalid Abdalla as Dodi Fayad, Lesley Manville as Princess Margaret, Ed McVey as Prince William, Meg Bellamy as Kate Middleton, , Bertie Carvel as Tony Blair and more.
Is there a trailer for The Crown season 6?
Watch the latest teaser for the sixth series below:
The Crown: Season 6 | Date Announcement | Netflix
What will The Crown season 6 cover?
The Crown season 6 is said to cover events from 1997-2005. Part 1 will depict Princess Diana's love story with Dodi Fayad and their tragic death after a fatal car crash in 1997. Also in the series will be the Golden Jubilee of Queen Elizabeth II in 2002, and her sister Princess Margaret's passing in 2002.
Will The Crown end on season 6?
Yes. The next series of The Crown will be its sixth and final season.
Will Harry and Meghan be in The Crown?
While it has been reported that William and Kate's relationship will feature in the sixth season of The Crown, the series won't get as far along as Meghan and Harry's relationship by the time it concludes.
Watch The Crown Season 5 teaser trailer
READ MORE: When is Avatar 2 released, who's in the cast and what to expect