How old is Arya Stark?! Game of Thrones fans react to Maisie Williams' sex scene
23 April 2019, 15:11 | Updated: 23 April 2019, 16:28
Sophie Turner joined fans in sharing her reaction at the sex scene which left fans googling the age of her co-star Maisie Williams.
Fans have reacted to the latest episode of Game of Thrones, which saw a much-loved character hit somewhat of a personal milestone.
*WARNING: HUGE SEASON 8 SPOILERS BELOW*
Viewers took to Twitter in their droves to express their shock at Maisie Williams' character Arya Stark, who took the opportunity to lose her virginity to Gendry - played by Joe Dempsie - towards the end of the second episode on Monday (21 April).
Even her best friend and co-star Sophie Turner, who plays Arya's sister Sansa, shared a reaction video- which saw her sipping some wine as she reviewed the raunchy scene.
Watch Turner's clip above, which she shared on her Instagram.
See fans' reactions to the scene below...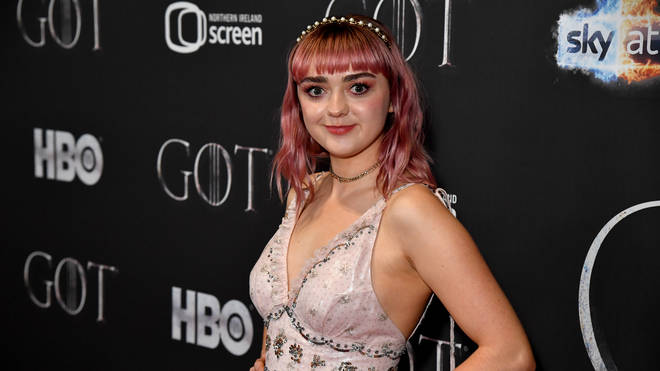 Some shared their mixed feelings over Maisie Williams' sex scene.
Despite the fact Arya is 18 in the show and Maisie is 22 in real life, fans couldn't help but ask how old the actor and her character is.
Other fans were more positive, congratulating the character on having agency over her body:
Adam West showed his "respect".
Nathalie Emmanuel, who plays Missandei, was particularly impressed by the character.
READ MORE: