The Barbie movie leaves you tickled pink but is just tiptoes away from perfection
21 July 2023, 12:10 | Updated: 17 August 2023, 14:15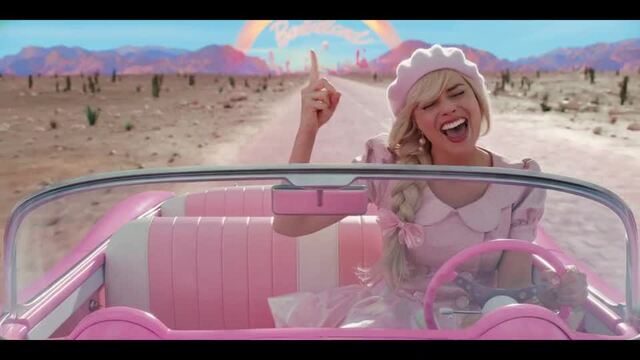 Watch the official Barbie trailer
The film, which stars Margot Robbie and Ryan Gosling, is in cinemas today. Find out what we thought of it.
After much hype and anticipation, the Barbie movie is finally released in cinemas today.
The film, which stars Margot Robbie and Ryan Gosling, has attracted plenty of speculation - with many wondering what Greta Gerwig's take on the world's most famous doll would look like.
So does the Barbie movie stand up to all the hype and who is it actually targeted at? Find out everything you need to know about the Barbie film and get our honest, spoiler-free review below.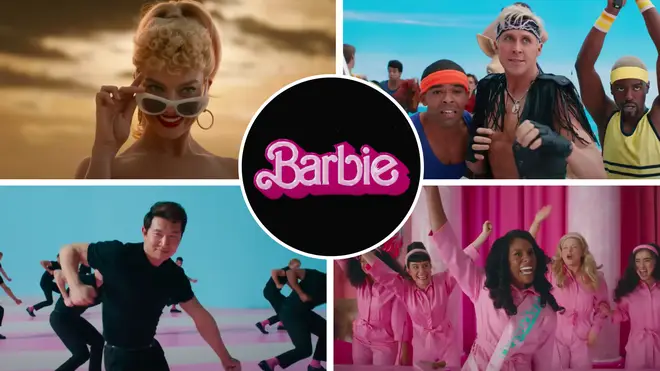 READ MORE: Are these the best film soundtracks of all time?
When is the Barbie film released?
Barbie is released in cinemas on 21st July 2023.
Who is in the Barbie cast?
Joining Margot Robbie in the film is the likes of Ryan Gosling as Ken, plus Will Ferrell, Emma Mackey, Ariana Greenblatt, Connor Swindells, Nciola Coughlan, Simu Liu, Micharel Cera, Kingsley Ben-Adir, Reha Perlman, Rita Arya, Alexandra Shipp, Emerald Fennell, America Ferrera, Jamie Demetriou, Issa Rae, Michael Cera, Ncuti Gatwa and more. Helen Mirren also provides narration.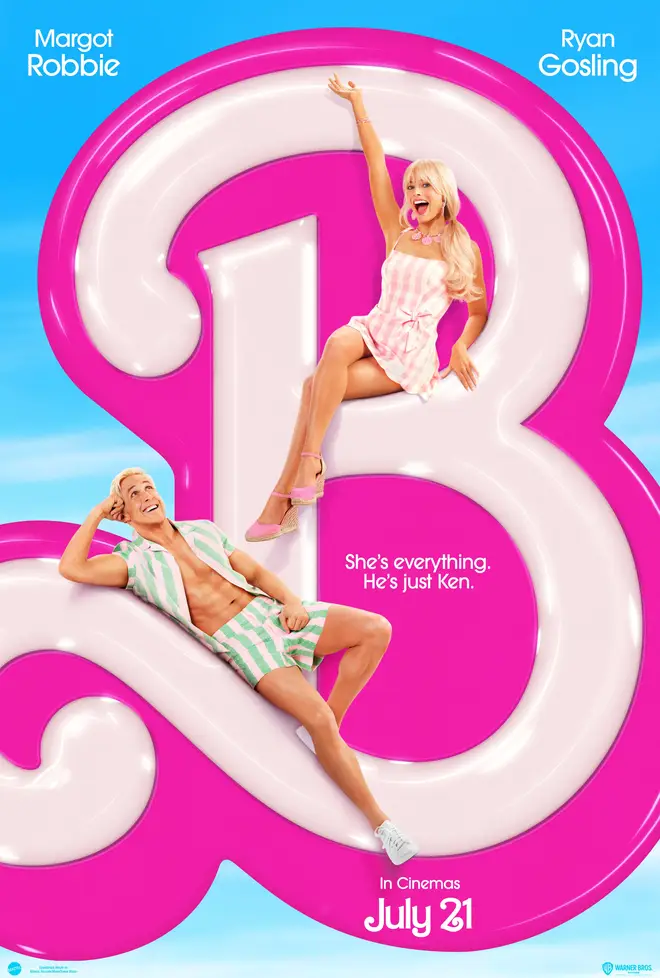 Barbie film review: What we thought
With a marketing campaign so potent it was impossible to ignore, Greta Gerwig's Barbie movie undoubtedly became one of the most hyped films of 2023... And it's easy to see why. Before we even knew what it was about, we were offered up a an Instagrammable meme, teased a star-studded cast and promised looks for days. But it wasn't going to be that easy to convince people it was a film worth making.
Bringing the world's most iconic doll to life was always going to be a visual feast, but how was it going to reconcile the iconic figure first created in the 1959 with the long-standing accusations against it? Luckily, in Gerwig's Barbieland there's a diverse range of Barbies of all shapes and sizes and they just happen to rule their world; whether they're the President, Pulitzer-winning authors or doctors. It's clear that the film (and indeed Mattel) wanted us to know that the Barbies of yesterday are not the Barbies of today.
Now that bit of of housekeeping is out of the way, we can go back to focusing on Margot Robbie, otherwise known as "stereotypical Barbie" who is living her best life until she finds herself suffering with flat feet, cellulite and thoughts of death. and is forced to travel to the Real World to fix it. Ken, played by Ryan Gosling, is the perfect accompaniment to Robbie, portraying a character who has little sense of self or worth unless in Barbie's direct gaze.
Other than Robbie and Gosling, the Barbies and Kens are a real who's who of the latest film and streaming darlings and you'd be hard pressed not to notice the cameos throughout. America Ferrera does a good job as Gloria, the Barbie-loving assistant to the Mattel CEO, which is of course a role Will Ferrell plays with ease. Her daughter, Sasha (Ariana Greenblatt) plays her part as moody "tween," though her transformation by the time the film ends is somewhat hard to believe.
There's no one else we could have thought better of for the role of Barbie and Ken - which is just as well, because Greta wrote the characters with Robbie and Gosling in mind. But, in a film where he's "just Ken," Gosling ironically absolutely shines in the role, pulling-off some of downright silly moves with a sense of comic timing that doesn't come naturally to many.
If you're not a huge Barbie-ologist, you'd be forgiven for missing out on all the little nods to the toy in the film, from the individual Barbies' costumes to Skipper's trreehouse, the attention to detail is commendable. However, there are moments where you feel like you might just be watching one big advert for Mattel's vintage Barbie and Ken looks.
There's no doubt that the Barbie movie is somewhat wry and tongue-in-cheek, but those hoping for the satire we've seen from the likes of The LEGO Movie or Gerwig's own Disenchanted will be left a little wanting. While Barbie has moments that make you chuckle, there are times where you wish the script had just been a little more cleverly.. It probably won't be the cult masterpiece it could have been, but Gosling's performance coupled with a few stand-out moments and dance sequences are just enough to have you leaving satisfied.
All in all, the Barbie movie isn't quite plastic fantastic, but a is perfectly pleasant romp with a bit of heart thrown in for good measure.
3/5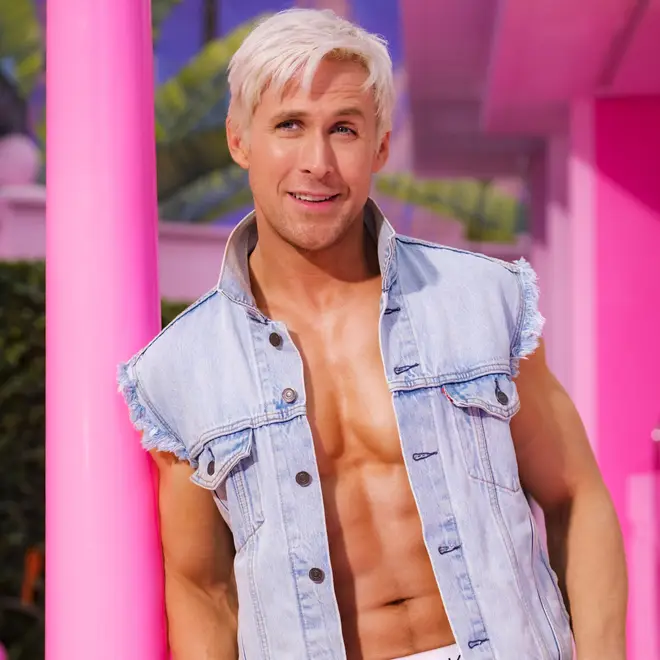 Will the Barbie movie be kid friendly?
Barbie is set to be rated PG-13, meaning parental caution is advised for young children. We imagine it will be a tongue-in-cheek and irreverent film directed at adults as well as big kids and little ones.
What is the new Barbie movie about?
The film's synopsis explains: "After being expelled from Barbieland for being a less than perfect-looking doll, Barbie sets off for the human world to find true happiness."
READ MORE: Watch the dramatic Happy Valley series 3 trailer featuring Joy Division's Atmosphere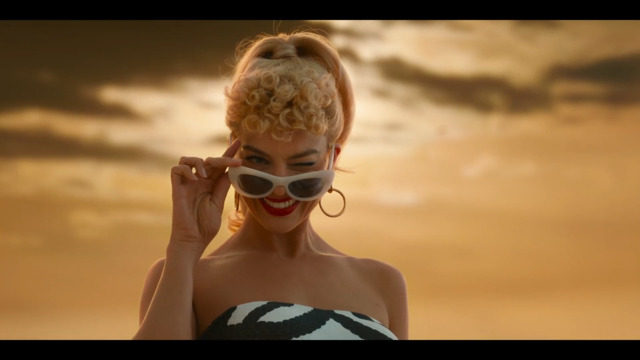 Watch the first teaser for Barbie starring Margot Robbie
READ MORE: What does the word Quadrophenia mean?