Ali G "Returns" To Troll President Donald Trump
24 August 2018, 10:58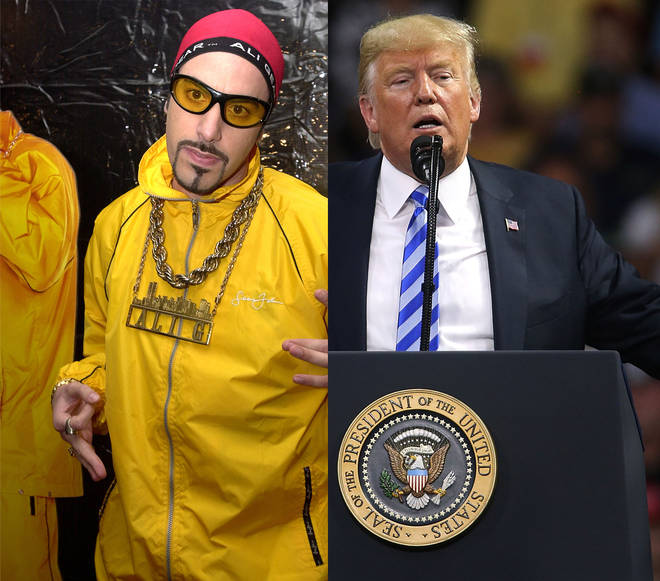 Sacha Baron Cohen's comedy character has tweeted a message to the President praising him for being a "genuine gangsta".
Ali G has returned… in a special tweet designed to troll President Donald Trump.
Comedian Sacha Baron Cohen, whose latest satirical series Who Is America is currently airing on Channel 4, re-posted his famous 2003 encounter with the businessman-turned-politican.
Under the guise of his classic Ali G character, the comedian took a swipe at the news that Trump's former campaign chairman Paul Manafort was found guilty of fraud.
Ali G praised "Ronald" Trump and declared: "U iz a genuine gangsta! And it turns out most of your crew are too innit (4 guilty so far. U iz de Suge Knight of world leaderz innit."
The funnyman went on to take a shot at the revelation that Trump's former lawyer Michael Cohen admitted he made payments to porn actress Stormy Daniels and ex-Playboy model Karen McDougal at the direction of "a candidate for federal office".
Ali G went on: "Nuff respeck for bonin all dem pornstars - but why iz u payin dem money to keep quiet about it?.
The fictional hip-hop lover from Staines-on-Thames concluded by saying: "Peace out, u iz a hinspiration for young people, showing dem u can become President of America without having to give up a life of crime.
"Bigupyaself O.G."
The final episode of Who Is America airs on Monday 27 August at 10.30pm.