Gary Lightbody Answers Your Most Googled Questions
26 August 2018, 21:00 | Updated: 26 August 2018, 21:01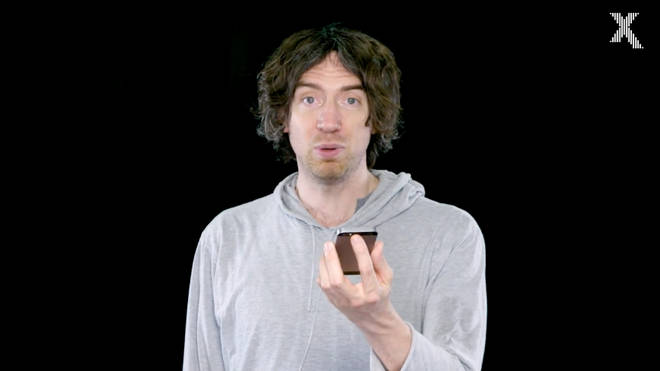 As Snow Patrol prepare to release their seventh studio album, see the frontman answer everything you want to know about him.
Snow Patrol are set to release their seventh studio album Wildness, which is slated for 25 May 2018.
With a seven years between the new record and 2011's Fallen Empires, it's understandable that fans may have flocked to Google to ask after the band and their frontman.
Well, wonder no more as Gary Lightbody visited Radio X and answered some of the most asked questions about him online.
Find out what the Run singer had to say about everything from the band's upcoming live dates to his favourite Snow Patrol song.
Watch our video above.
Snow Patrol have also just released a video for their new Life On Earth single.
It follows the stirring and anthemic Don't Give In, which was the first to be taken from the band's upcoming album.
Speaking to Radio X's Gordon Smart about their first official single seven years, frontman Lightbody said: "It's a song about a friend who was struggling and I was trying to speak to him, trying to help him through it. And as friends do for each other and how plenty of friends have done for me.
"And then I kind of realised I was really writing about myself and struggling through making the album."
Asked how he feels about being back after so long, the Chocolate singer revealed. "I'm excited about it. I'm excited about having new music out. I'm excited to get going again, really excited about touring again."
Watch the album trailer for Wildness here:
See the tracklisting for Wildness below:
1. Life on Earth
2. Don't Give In
3. Heal Me
4. Empress
5. A Dark Switch
6. What If This Is All the Love You Ever Get?
7. A Youth Written in Fire
8. Soon
9. Wild Horses
10. Life and Death
Snow Patrol have also announced UK and Irish dates for 2018.
See them here:
11 April – Islington Assembly Hall, London
11 May – Millennium Forum, Derry
12 May – Opera House, Cork
14 May – INEC, Killarney
15 May – Olympia, Dublin
16 May – Opera House, Wexford
18 May – Leisureland, Galway
20 May – Ulster Hall, Belfast