Snow Patrol Return With First New Album In Seven Years
9 March 2018, 13:43 | Updated: 9 March 2018, 13:45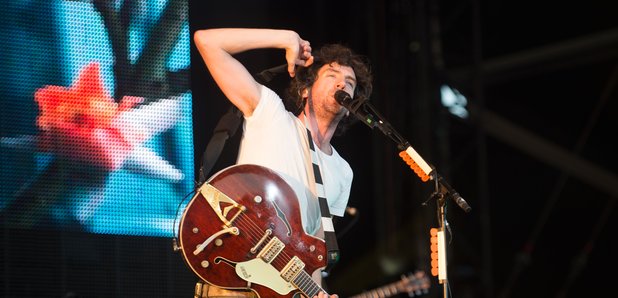 Gary Lightbody and co. have announced their comeback with the details of their forthcoming Wildness LP.
Snow Patrol have announced their first album in seven years.
The Chasing Cars rockers will release Wildness - the follow up to 2011's Fallen Empires - on 25 May, and frontman Gary Lightbody has admitted the record will tap into "something raw and primitive".
He said: "There are many types of wildness, but I think it can be distilled into two: the wildness of the modern age, all it's confusion, illogic and alienation and a more ancient wildness.
"Something primal, alive and beautiful that speaks to our true connectivity, our passion, our love, our communion with nature and each other. This is the kind of wildness the album is centered around.
"The loss of it. Trying to reconnect with it. To remember it."
The 10-track album, which will be their seventh studio record, has been produced by Jacknife Lee.
The Scottish rockers - also made up of Jonny Quinn, Nathan Connolly, Paul Wilson and Johnny McDaid - previously admitted they had taken a "different approach" on the upcoming record.
Lightbody exclusively told BANG Showbiz: "You can expect great songs and a slightly different approach. Instead of recording 10 guitars we are just recording one.
"All the frequencies aren't being taken up anymore. So it sounds even bigger than it ever did. It is amazing how I really works.
"We've finally found a sound that is really exciting to us. Not to say that the stuff before wasn't but this is really new and everything that is new is better."
As well as with Snow Patrol, the frontman has also worked with the likes of Ed Sheeran, Taylor Swift, One Direction Kodaline on their music.
See the tracklist for Wildness below:
1. Life on Earth
2. Don't Give In
3. Heal Me
4. Empress
5. A Dark Switch
6. What If This Is All the Love You Ever Get?
7. A Youth Written in Fire
8. Soon
9. Wild Horses
10. Life and Death
Lead photo credit: Samir Hussein/Getty Images