Three Lions Becomes Official UK No.1 Single
13 July 2018, 18:21 | Updated: 13 July 2018, 18:26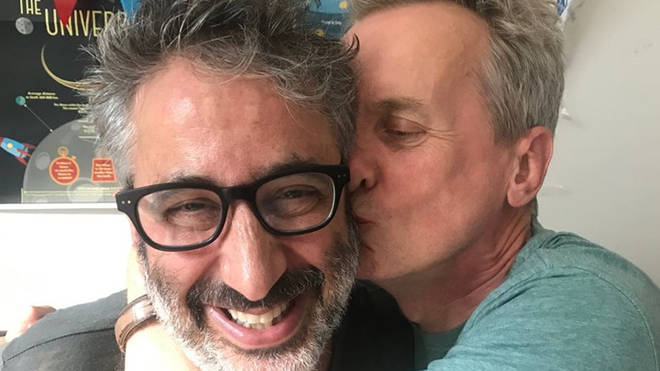 The 1996 football anthem by Baddiel & Skinner & the Lightning Seeds has topped this week's UK singles chart.
The England team might not have made it through to the World Cup finals this week, but one of the nation's most-loved football anthems has won in its own right.
Three Lions - which was first released for Euro 96 by comedic duo Baddiel & Skinner and 90s band The Lightning Seeds - has hit the top of the charts 22 years later.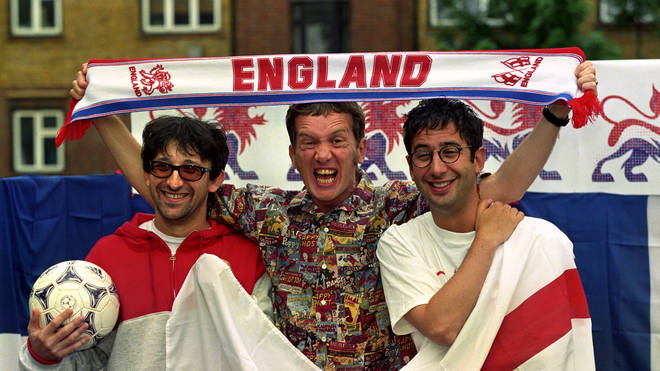 It makes the song's fourth return to the top spot, and also has placed it in the Top 30 Best-Selling Singles of all time.
As Official Charts notes: "It's the first time in the Official Chart's 66-year history that a song has scored four spells at Number 1 with the same artist line-up; the original 1996 version had two one-week stints in 1996, while the 1998 re-work had one three-week spell at the top."
It adds that the song had an "impressive 80,000 combined sales this week, made up of 43,000 sales, 6.8m audio streams and 5.2m video streams".
Watch the official video for Three Lions here:
This year, the song - which was also released in 1998 - helped propelled passion and optimism across the nation for the international tournament, which saw England reach the semi finals for the first time since 1990.
See The Lightning Seeds perform Three Lions in Sunderland last week:
World Cup fever may have gripped the nation with "it's coming home" memes shared all over the internet.
But one star who wasn't buying into the hype was Noel Gallagher who told his Scarborough audience that football was "fucking not" coming home.
See footage of the moment the crowds booed him in a video shared on Twitter by Darren Ratcliffe:
Noel may have been right about football not coming home, but he wasn't right about who would win the World Cup overall.