Kylie Minogue For Glastonbury 2019 Legends Slot?
17 September 2018, 10:13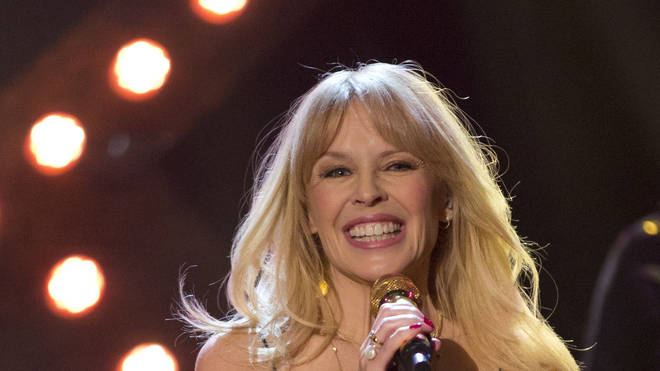 The Australian pop icon has been rumoured to be set for the Pyramid Stage's prestigious Sunday afternoon slot.
Kylie Minogue has been rumoured to have agreed to play the Glastonbury 2019 legends set.
According to reports, the Aussie star secretly signed up for the Sunday afternoon slot at the beginning of the year, 14 years after she was forced to pull out of headlining due to breast cancer.
A source told The Sun: "Kylie had to pull out of Glastonbury in 2005 just a month before she was due to appear so this performance will be a very emotional and poignant moment for her.
"She jumped at the opportunity to appear next year and it is the perfect way to celebrate her career."
Watch Michael Eavis open the gates of Glastonbury 2017:
Asked by the outlet previously about whether she'd love to feature on the bill, the Moving Around singer mused: "When I was supposed to do it I think I would have been the first solo female to headline in however many years it was, so I was really proud of that at that time. Obviously it didn't happen.
"So yes, it would be amazing and very emotional to be standing there and doing what I didn't get to do all those years ago, for sure."
The rumours would match festival organiser Emily Eavis's huge hint about the prestigious slot earlier this year.
Speaking to the BBC, she teased: "It's all really started moving quite quickly now. We've finally found our Sunday teatime legend slot as well, which is really exciting."
She added: "I can't tell you, but I'll give you a clue: it's a female. She is not British, but I can't give you any more clues because it will get me into trouble."
The Glastonbury Festival Sunday Legends slot has previously played host to Dolly Parton, Lionel Richie, and BeeGees legend Barry Gibb.