Bookies: The Cure "sure bet" with Paul McCartney for Glastonbury 2019
25 November 2018, 20:30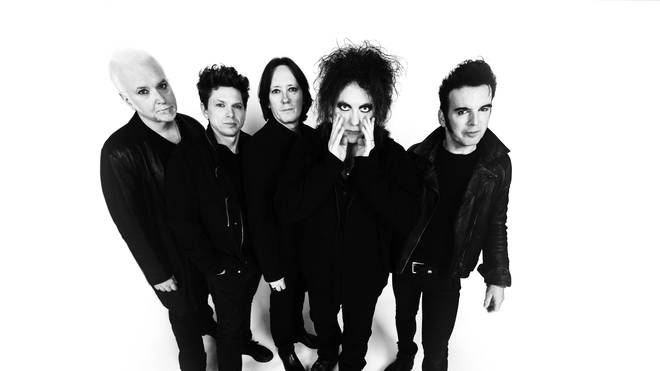 Betway bookmakers have placed Robert Smith and co as joint favourites to headline the festival with Beatles legend Paul McCartney.
The bookies are calling The Cure a "sure bet" to headline Glastonbury 2019.
The Friday I'm In Love singers definitely won't be playing the Friday night of the festival, with Stormzy announced for the opening headline slot already, but bookmakers seem to think there's a good chance they'll top the bill.
Betway has made Robert Smith and co even-money joint favourites with The Beatles legend Paul McCartney, while Liam Gallagher is out to 3/1 from 7/4 to headline.
Betway's Alan Alger said: "With Stormzy confirmed and two even-money shots at the head of the market, we look close to having our Glastonbury headliners confirmed.
"The Cure and Paul McCartney have both been well-backed and are now clear of Liam Gallagher, 3/1, and Arctic Monkeys, 5/1, in the race to headline the Pyramid Stage."
Watch The Cure perform Friday I'm in love at British Summer Time 2018:
Meanwhile, a huge part of Glastonbury Festival is set to be replaced in 2019 in a bid to usher in a "totally different adventure".
According to reports, the giant fire-breathing spider - which is situated in the Arcadia area and comes to life at night - will not be appearing at Worthy Farm next year.
Arcadia Spectacular, the team behind the famous area at the Somerset festival, told Somerset Live: "We're beginning a totally different adventure at Glastonbury that will evolve over the coming years.
"We're currently neck deep in scrapyards and as excited as everyone else about what we might find next."Watch this space!"

READ MORE: Glastonbury festival 2019 headliners & line-up rumours