Glastonbury area set to "double in size" in 2019
3 December 2018, 20:43 | Updated: 3 December 2018, 20:46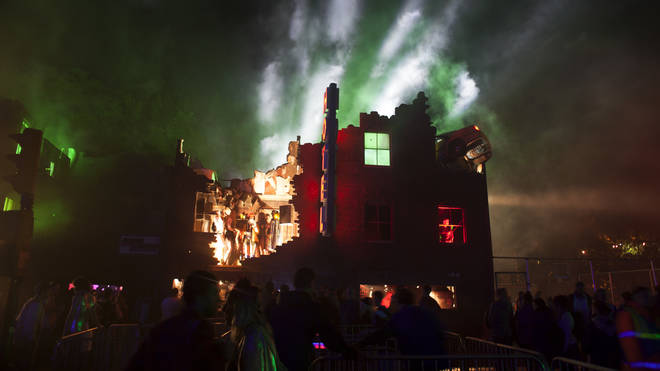 According to reports, the popular Block9 attraction will be made bigger as part of huge changes to the festival next year.
A section at Glastonbury festival is about to get even bigger and better.
According to Bristol Live, Block9 has "doubled in size" as part of a radical change up to the festival.
The area's co-founders Gideon Berger and Stephen Gallagher told the BBC: "Essentially, we're doubling in size, we've taken over another field so Block9 is expanding and we have a very, very exciting new project that we've been working on for the last four years and it's going to happen in June this year."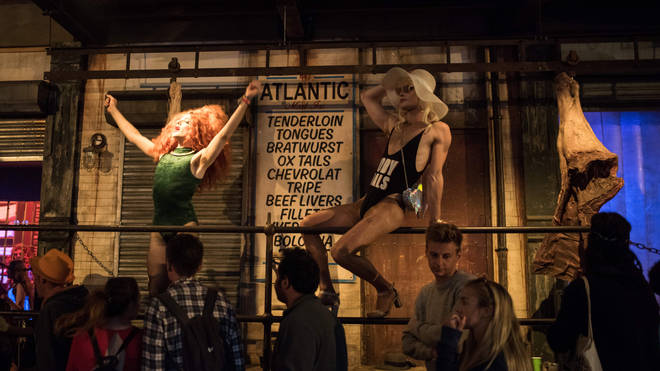 Glastonbury's Block9 includes attractions such as the London Underground and Genosys and takes over 500 people - including artists, film and TV set designers and riggers and scaffolders - to bring it together.
Last month it was also revealed that Glasto's Arcadia area will also be making huge changes in 2019.
According to reports, the giant fire-breathing spider - which is situated in the Arcadia area and comes to life at night - will not be appearing at Worthy Farm next year.
Arcadia Spectacular, the team behind the famous area at the Somerset festival, told Somerset Live: "We're beginning a totally different adventure at Glastonbury that will evolve over the coming years.
"We're currently neck deep in scrapyards and as excited as everyone else about what we might find next.
"Watch this space!"
It won't be a complete goodbye to the metal-made arachnid, though since the spider is set to go on tour.
Emily Eavis has previously revealed that the festival was set for "quite radical" site changes.
She told NME: "We're spreading out Block 9 a bit, giving them more space as they've got some pretty mind boggling ideas that we're putting into action."
Meanwhile, Stormzy has become the first headliner to be confirmed for 2019, taking to the Pyramid Stage on Friday night of the festival.
READ MORE: Glastonbury headliners, line-up rumours & more
READ MORE: When do the remaining Glastonbury 2019 headliners get announced?