When will the remaining Glastonbury 2019 headliners be announced?
28 November 2018, 02:30 | Updated: 28 November 2018, 02:31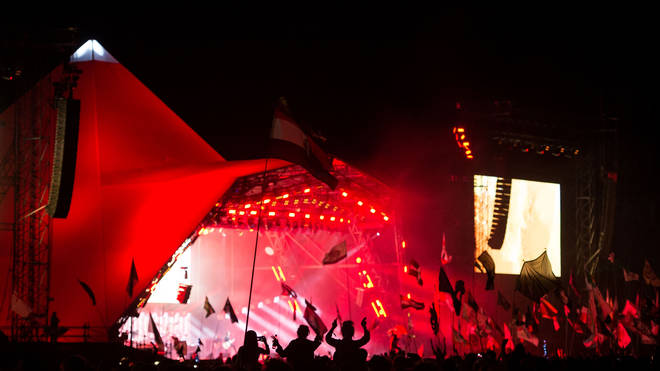 Now Stormzy has been confirmed for the Friday night of the festival, here's when the other bill-toppers may be revealed.
Stormzy was the first headline act to be confirmed for Glastonbury 2019.
The announcement came as somewhat of a surprise, which was made via posters in Oxfams in Glastonbury's town centre and in Streatham- close to where the MC grew up.
We're delighted to announce that Stormzy is confirmed as the first headliner for Glastonbury 2019. The multi award-winning British MC will headline the Pyramid Stage on Friday, June 28th. pic.twitter.com/xXhKPuKC3z

— Glastonbury Festival (@GlastoFest) November 15, 2018
Now we know the grime star will top the bill at the festival on Friday 28 June, it still remains to be seen when the other headliners will be announced.
Plenty of UK festivals are revealing their line-ups this year, but when can we expect to know about Glasto?
Radio X did our best digging to find the answer here...
When do Glastonbury headliners get announced?
Generally, Glastonbury do not reveal their full line-up until just before ticket resales in April.
However, there are always exceptions and usually one name is dropped before the new year.
2017 saw Foo Fighters confirmed to play the Somerset festival on 27 February after they played a huge secret gig in Frome.
See their announcement here:
Ed Sheeran - who played the Saturday night of the festival - was announced on 16 March 2017, the month before ticket resales took place.
However the long-awaited news of Radiohead's headline slot of the Pryramid Stage broke in October 2016, giving fans plenty of time to get to grips with their extensive discography.
With Stormzy being announced this month, it's likely that we will find out about the other two headliners early next year with the final name even dropping the month before.
Find out who might be tipped for the remaining slots here:
READ MORE: Glastonbury headline rumours line-up & more
Get more Glastonbury-related questions here:
When does Glastonbury 2019 take place?
Next year, as Glastonbury have confirmed, the festival officially takes place from Wednesday 26 June - Sunday 30 June.
When do Glastonbury tickets go on resale?
As the official festival website states: "Any ticket deposits for which the balance has not been paid by April 8th 2019 will be automatically refunded to the card on which they were booked..."
With resale tickets released only when deposits are refunded, this means that coach tickets will probably go on resale on Thursday 11 April from 6pm with general sale tickets on Sunday 14 April from 9am.
If not, they're sure to take place the following Thursday for coach tickets and Sunday for general sale tickets.
How much will Glastonbury tickets cost?
In 2019, general admission tickets will cost £248 + £5 booking fee.
Do I have to pay straight away?
Yes. The Glastonbury website confirms: "Tickets purchased in resales after April 8th 2019 must be paid for in full at point of booking."
Do I have to register?
Nobody can buy a ticket without having a unique registration number which comes with your photo ID, so if you haven't registered already we're afraid you've already fallen at the first hurdle.