See Royal Blood's epic Glastonbury 2017 setlist
26 June 2020, 13:30 | Updated: 26 June 2020, 19:04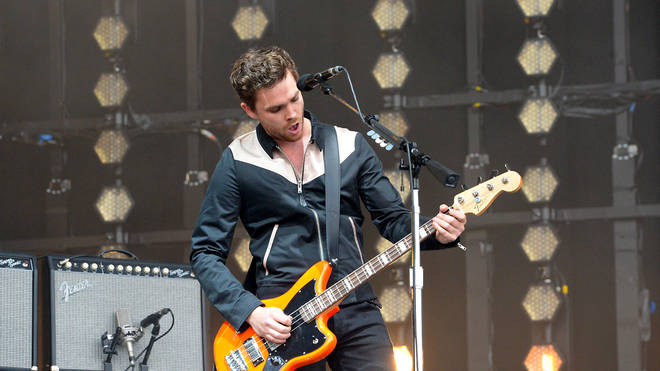 From Brad Pitt rocking out side of stage, to the duo topping the album charts half way through the set. Get all the highlights and setlist here.
Glastonbury was set to open its doors to celebrate its 50th anniversary this week, but was forced to cancel due to the coronavirus pandemic.
However, music-lovers can still mark the milestone by watching back some of the festival's most iconic performances over the years.
One such performance was Royal Blood's daytime slot on the Pyramid Stage on Friday 23 June 2017.
Despite only consisting of 11 songs, the set packed a real punch and became one of the stand out performances of the year.
Relive the magic of Royal Blood's epic 2017 set and find out what was on the setlist here.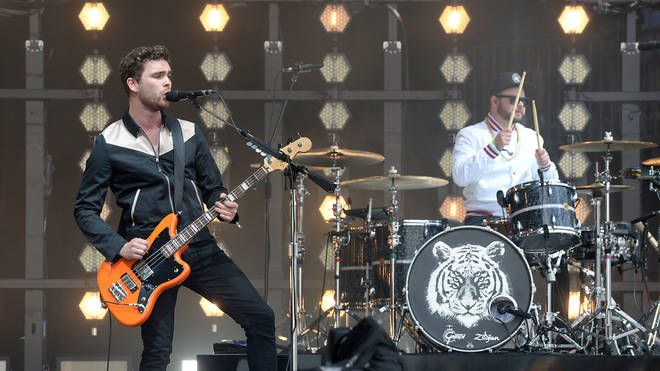 What did Royal Blood play at their 2017 Glastonbury set?
Royal Blood kicked off their set with Where Are You Now? a track from their second studio album How Did We Get So Dark?, which had just been released that week. Taking things up a notch, they moved on to the album's second track Lights Out, before treating fans to Come on Over, I Only Lie When I Love You and Little Monster.
The audience's response was electric, but things were also pretty lively at side of stage where Mike Kerr and Ben Thatcher had a VERY famous mega-fan in the wings.
Frontman Kerr told Radio X's Gordon Smart later that year: "It was nuts. Brad Pitt was standing with my parents. So I'm like playing thinking this is mad, then I look there and I'm like, 'what?' (He's there) like high-fiving my dad... and it was nuts."
If that wasn't crazy enough, the Brighton duo paused halfway through their set to toast their second studio album hitting the UK top spot with a bottle of champagne. The huge moment was capped off by the duo diving into their Figure It Out single, one of the stand out tracks from their eponymous number one debut.
Not taking their foot off the gas for one second, they ended their set with Loose Change, Ten Tonne Skeleton and Out of the Black, rounding off their impressive performance to record crowds.
See Royal Blood's Glastonbury 2017 setlist:
1. Where Are You Now?
2. Lights Out
3. Come on Over
4. I Only Lie When I Love You
5. Little Monster
6. Hook, Line & Sinker
7. Hole in Your Heart
8. Figure It Out
9. Loose Change
10. Ten Tonne Skeleton
11. Out of the Black
READ MORE: Are these the best live acts of the 2000s?