Pixies To Play Two Classic Albums At Anniversary Shows
20 April 2018, 12:30 | Updated: 20 April 2018, 12:34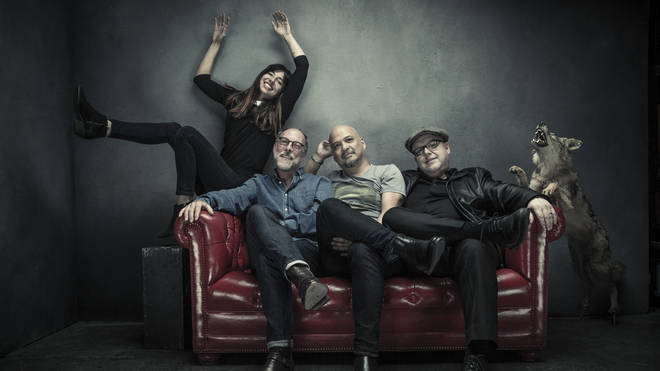 The legendary band will play their LPs Surfer Rosa and Come On Pilgrim in London this autumn.
Pixies are to play two albums in full at a series of gigs in London this autumn.
The legendary indie rockers will perform their debut mini-LP Come On Pilgrim from 1987 and the classic full length album Surfer Rosa at five shows at London's Roundhouse in October and November 2018.
It's all to mark the 30th anniversary of Surfer Rosa, which gave the world tracks like Gigantic, Where Is My Mind and Cactus, which was covered by David Bowie.
The shows take place between Tuesday 30 October and Saturday 3 November at the legendary venue The Roundhouse in Chalk Farm, London.
The band are also bringing in an initiative to deter touts by stating in their email message: "If there is a ticket for sale on any site other than the ones listed in this email then it will be INVALID, at risk of being cancelled and will be resold to a fan at the correct price."
Tickets for the shows are on sale now from the Roundhouse site and See Tickets.