Noel Gallagher on why Oasis never broke America: "We didn't give a f*** about anything"
10 November 2023, 20:18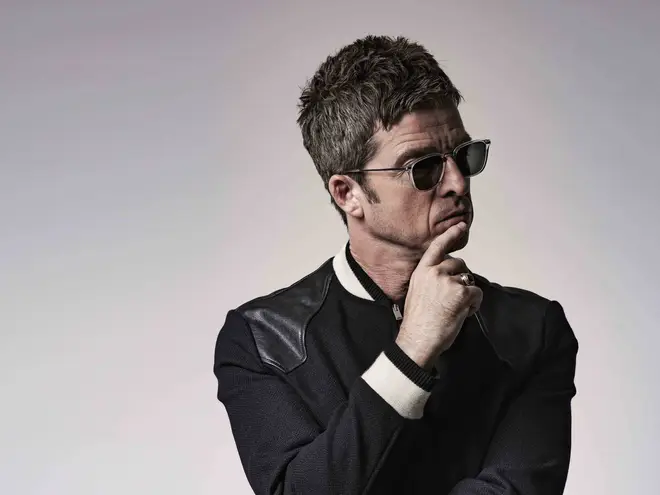 The former Oasis rocker has talked about why the band wouldn't "go the extra mile" for American audiences.
Noel Gallagher has theorised why Oasis weren't as popular in the US as they were in the UK.
The former guitarist and songsmith was peaking in conversation with Jill Furmanovsky ahead of the legendary rock photographer's new exhibition, which includes images of the band, and Noel talked about their relationship with the United States.
"America, they couldn't handle the fact that we didn't give a fuck about anything," said Gallagher. "I mean, I think that's the reason we've never really had a number one album in America – they wouldn't go the extra mile for us because we wouldn't go the extra mile for them."
Noel, also suggested the band had never been nominated for a prestigious GRAMMY Award because they weren't willing to dump through any of the hoops necessary.
"That's why we've never been nominated for a GRAMMY," he added. "You've got to do all that stuff over there, you've got to kind of fake it a little bit and we just we couldn't do it which is why we'd always stall at number two."
Furmanovsky's latest exhibition, Jill Furmanovsky: No Music No Life has been commissioned by rockarchive.com, in collaboration with Proud Galleries.
It will run from 17th November 2023 - 3rd February 2024 at Proud Galleries in London and entrance us free.
As well as Oasis, the exhibition includes photos of Joy Division, Pink Floyd, Chic and the late icons Miles Davis, Leonard Cohen and Amy Winehouse.
Noel Gallagher: Soundcheck To Stage