Noel Gallagher says there won't be a Oasis reunion tour in 2024
28 April 2023, 13:30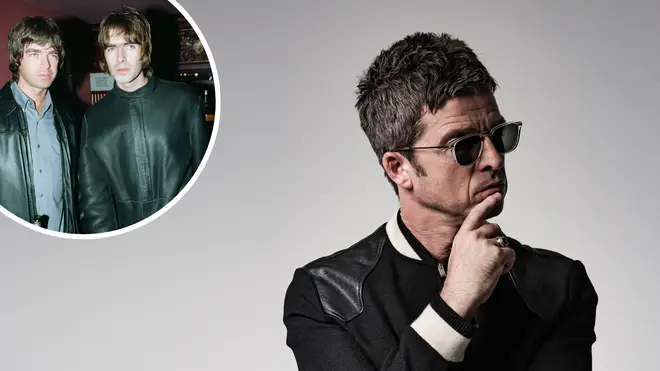 The former Oasis rocker has said that the band won't return despite special plans for the 30th anniversary of Definitely Maybe.
Noel Gallagher has declared that there will not be an Oasis reunion or tour next year.
According to the Easy Now rocker, the band is set to share a special 30th anniversary release of their debut album Definitely Maybe, which will come complete with previously "lost" versions of the songs.
However, the former guitarist and chief songwriter of the Manchester band has dampened hopes of himself and his brother Liam burying the hatchet and reuniting to perform them.
Speaking to Italian newspaper Corriere Della Sera, he revealed: "In the Sony archives we've found tapes dating to those sessions.
"We thought they were lost, but they were mislabelled. They are wonderful versions of those songs, some acoustic versions.
"There won't be a tour – we won't come back to play them together."
READ MORE: Noel Gallagher blames sitcom Friends and coffee shops for decline of music culture
Noel's latest comments come after the rocker gave fans fresh hope about the possibility of the Manchester band coming back together.
Back in March, Noel gave an interview with a French outlet, Radio France, where he addressed his brother's claim a reunion was "happening" and even invited him to give him a call.
"There's something in the papers back in England today," he said speaking of his brother's tweet. "You know... but he should get his people to call my people to call my people. They know who they are. They know where we are.
"Stop talking on the f***ing internet and let's see what you've got to say."
Despite leaving the ball firmly in Liam's court when it comes to making contact, Noel believed that his younger brother would do no such thing.
Asked if it was only a question of a phone call, the Pretty Boy rocker replied: "You would think, right? He's got my number. He's got my manager's number. Call us. But you know what? He won't call."
When asked why, he simply replied: "Why indeed. Why indeed."
Despite the invitation, former Oasis frontman Liam not only denied he had his brother's number, but he also suggested if anyone should be making the effort to call anyone, it would be Noel.
Taking to Twitter to react to the interview, he wrote: "Here's how I see it the little fella aka potato has done a lot of damage to Oasis as a band / brand he's got a lot of making up to do not just to me but to you the fans the people that put us where we are tday as you were LG".
Noel Gallagher on his new album Council Skies and more
READ MORE: Noel Gallagher blames sitcom Friends and coffee shops for decline of music culture