What is Plug In Baby by Muse actually about?
18 June 2021, 15:52 | Updated: 4 March 2022, 13:43
Is it something from an Argos catalogue? Is it something from a sex shop? Or are Muse just making it all up as they go along? Let's find out!
Radio X has uncovered something of a mystery - a ROCK mystery. Muse released Plug In Baby as a single on 5 March 2001, the first single from their second album Origin Of Symmetry, which followed later that year on 18 June.
A classic piece of operatic rock with a distinctive Matt Bellamy opening riff, the song has attracted many theories over the years: what's it actually about?
My plug in baby / Crucifies my enemies
When I'm tired of giving / My plug in baby
In unbroken virgin realities / Is tired of living
A Muse lyric is always deep and intriguing, but there's something especially mysterious about this one.
Here's the mystery: in March 2018, Chris Moyles interviewed Matt Bellamy and Dom Howard up at AIR Studios in London and were asked the question about Plug In Baby's title. What does it mean?
Bellamy replied: "Plug-In Baby, we were flicking through an Argos catalogue in your room and said, What's this? Plug-in baby. It must have been a Glade thing or something! It just sounded cool, it sounded like a good name for a song."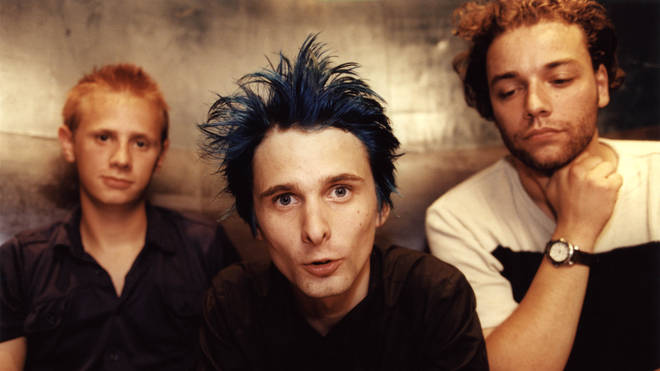 Which is fascinating! Except…
Muse came into Radio X back in August 2017 and the question was asked then: what is Plug In Baby actually about?
On that occasion, Matt replied: "It sounds made up, but it was written above a sex shop.
"I was living in this sort-of commune-type situation with a mate of mine, Jake. Do you remember that little room on the side? It's still there in Exeter!
"We would rehearse above there because there was some space above there that no one was using, and that's where that song actually came to be. So Plug In Baby... you can imagine. That is factual."
What's the real answer? Are Muse just pulling our leg? Are they having fun with interviewers by coming up with a different answer every time they're asked the same old question? We must be told!