Marcus Mumford talks solo album and weight loss transformation
15 September 2022, 13:40 | Updated: 15 September 2022, 15:16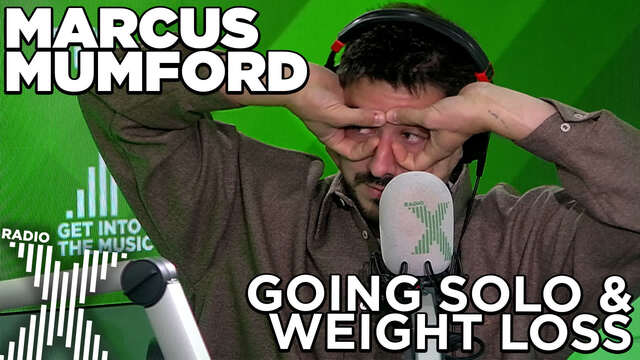 Marcus Mumford talks going solo and weight loss transformation
The Mumford & Sons frontman talks going it alone on his new album, (self-titled), and reveals what inspired him to get fitter.
Marcus Mumford has discussed going solo and getting fitter in a new interview with Chris Moyles.
The Mumford and Sons frontman is set to release his debut album, (self-titled), on Friday 16th September and embark on his first solo tour.
"I've got no idea how it's going to go," he admitted. "I think it's going to be alright."
Asked if he was nervous, he replied: "I am a bit nervous, yeah. I think nervous-excited."
He added: "It's out of my comfort zone, but I think that's a good thing."
On the subject of whether the album would be a commercial success, he said: "I'm stoked I did it. I get to go play it live and then I get back to the band. That's a result for me."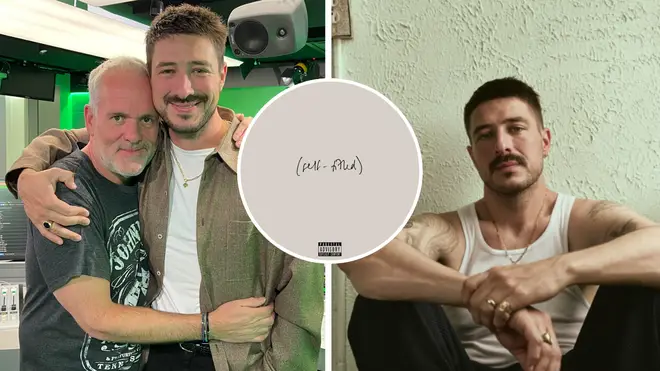 The artist has also gone under somewhat of a body transformation, having lost around 25 kilos (3.9 stone), which he says has given him another focus.
"I've quite enjoyed the process," he revealed. It's given me some purpose outside of family and music, which has been good and something to sort of think about. And [it's] just slightly changed my reward system and it feels good".
Asked what his reward system is now, the Better Off High singer replied: "The reward system is more centred around surfing than ice cream. The balance has got a bit better."
Watch the official video for this new single, Better Off High, below:
Marcus Mumford - Better Off High
Mumford will set off on UK and Irish solo dates this November which will see him perform at the likes of O2 Shepherd's Bush Empire in London. See the tracklisting for his new album and his full tour dates below.
READ MORE: Mumford and Sons' Winston Marshall quits band to 'speak freely' on politics
See the (self-titled) – Tracklisting:
Cannibal
Grace
Prior Warning
Better Off High
Only Child
Dangerous Game (ft. Clairo)
Better Angels
Go In Light (ft. Monica Martin)
Stonecatcher (ft. Phoebe Bridgers)
How (ft. Brandi Carlile)
READ MORE: The most anticipated new albums of 2022
See Marcus Mumford's UK and Irish solo tour dates:
14th Nov: Leadmill, Sheffield
15th Nov: 02 Shepherds Bush Empire, London
16th Nov: 02 Shepherds Bush Empire, London
18th Nov: The Nick Rayns LCR, UEA, Norwich
19th Nov: 02 Institute 1, Birmingham
20th Nov: Uni Great Hall, Exeter
22nd Nov: Marble Factory, Bristol
23rd Nov: Albert Hall, Manchester
24th Nov: Invisible Wind Factory, Liverpool
26th Nov: SWG3 Galvanisers, Glasgow
28th Nov: Olympia, Dublin