WATCH: A$AP Rocky Wants To Work With Morrissey
16 April 2018, 10:57 | Updated: 16 April 2018, 11:00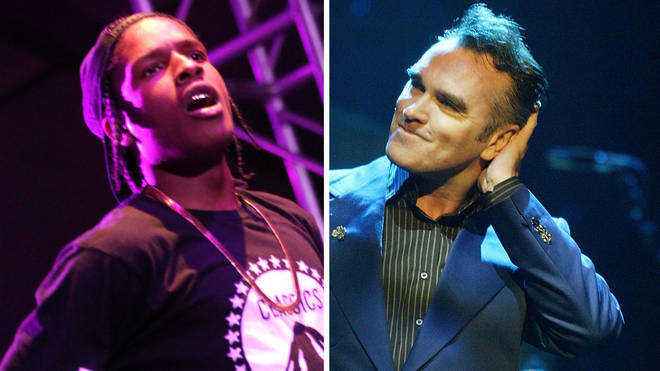 Find out why the US rapper has a desire to work with the former Smiths frontman.
A$AP Rocky has revealed his wish to work with Morrissey.
The 29-year-old rapper who has been known to collaborate with some unexpected names has now expressed a wish to team up with former Smiths frontman on some "emo" music.
Speaking on the debut episode of Open Late, he said: "I might have to fuck with Morrissey on some Smiths shit. Make some emo, real, retro-infusion, motherfucking 2018 shit, man."
Watch his interview above in the Open Late YouTube video clip from 16:00.
See Morrissey perform The Smiths' classic track How Soon Is Now? at the Royal Albert Hall.
This isn't the only time the A$AP Rocky's world has collided with British music legends.
2015 saw him work with with the likes of Rod Stewart on his Everyday single, which also saw them collaborate with Miguel and Martk Ronson.
In 2016 the rapper came on to Liam Gallagher's radar, with the former Oasis frontman hilariously thinking he was called Whatsapp Ricky.
 "My kids f***ing love grime music. Stormzy, Skepta – he seems pretty mad," the rocker told GQ.
"I like him. They also like that bloke, WhatsApp Ricky. You know, the American geezer, stylish, funny, gold teeth."
After being corrected on the rapper's name, the Wall of Glass singer added: "Oh yeah, that's the fella. WhatsApp Ricky. That's a better fucking name anyway."