Get the setlist from Liam Gallagher's Manchester Arena gig
21 November 2019, 11:57 | Updated: 21 November 2019, 14:26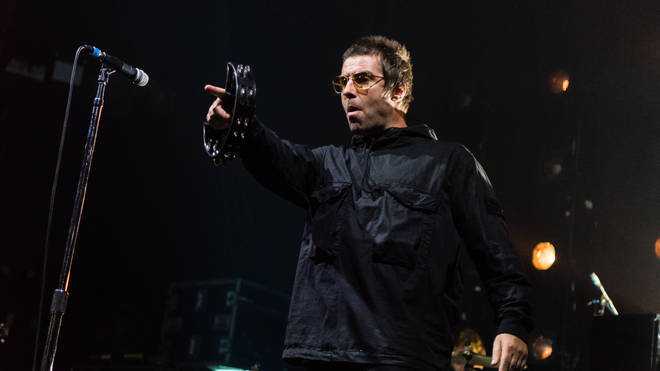 The former Oasis rocker plays a sold-out homecoming show in Manchester tonight, find out who is supporting him and what time to expect them on stage.
Liam Gallagher played a very special homecoming gig at Manchester Arena as part of his Why Me? Why Not. UK tour dates.
The former Oasis frontman treated to fans to hits from across his career, where he played new solo tracks in the likes of Shockwave, Once and Now That I've Found You as well as tracks from his debut solo album As You Were.
After playing Wonderwall, which he dedicated to his mother Peggy, Liam went on to play not one, but two encores, which included a bevvy of Oasis hits.
Get Liam Gallagher's setlist Manchester Arena on 20 November 2019:
1. Rock 'n' Roll Star
2. Halo
3. Shockwave
4. Wall of Glass
5. Come Back To Me (tour debut)
6. Morning Glory
7. Columbia
8. Stand by Me
9. Once
10. Why Me? Why Not.
11. Be Still
12. Greedy Soul
13. The River
14. Gas Panic!
15. Wonderwall (dedicated to his mother Peggy).
Encore:
16. Acquiesce
17. Roll With It
18. Supersonic
19. Champagne Supernova
Encore 2:
20. Cigarettes & Alcohol
Who is supported Liam Gallagher at Manchester Arena?
DMA'S
Aussie outfits and huge favourites among Liam Gallagher fans - DMA'S - will took to to the stage just before the Shockwave singer.
See what they played below:
1. Play It Out
2. Silver
3. Time & Money
4. In the Air
5. Hello Girlfriend
6. Delete
7. Lay Down
VIDEO: DMA'S talk pub session with Liam Gallagher and son Gene
READ MORE: Liam Gallagher reaches out to fan injured by flare at Sheffield gig