Liam Gallagher, Danny Dyer & David Schwimmer in Twitter's top tweets of 2018
6 December 2018, 10:36 | Updated: 6 December 2018, 11:29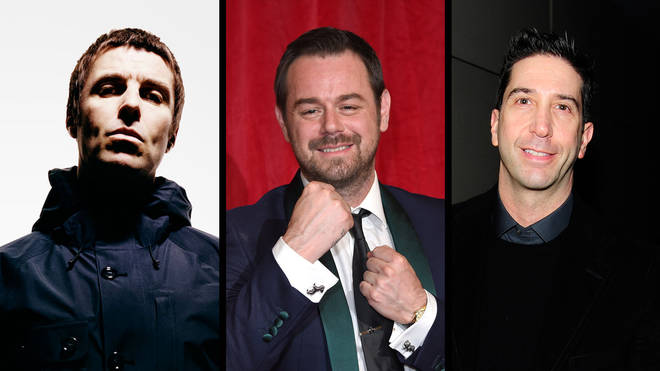 The former Oasis frontman's olive branch to his brother Noel makes up some of the most liked posts on Twitter this year.
Liam Gallagher, Danny Dyer and David Schwimmer are among the stars who have made the top UK Twitter posts of 2018.
As reported by the Metro, former Oasis frontman's backhanded tweet, which asked his brother to get the "Big O" back together made it at seventh place on the list of most liked tweets of the year.
Back in July, the Wall of Glass singer wrote: "Earth to noel listen up rkid I hear your doing gigs where people can't drink alcohol now that's the BeZarist thing you've done yet I forgive you now let's get the BIG O back together and stop fucking about the drinks are on me LG x"
See it here:
EastEnders actor and all-round cockney hard man Danny Dyer's support for his daughter Dani in Love Island claimed the fifth spot in the rankings.
However, David Schwimmer's epic banter over his lookalike beer thief, which was a late entry in October, was the third most popular tweet of 2018.
Elsewhere in the Top 10 was Peter Crouch's banter about the Royal baby, Paul Chuckle missing his late brother Barry and England Footballer Harry Maguire's joke as England's World Cup hopes continued.
READ MORE: David Scwimmer recreates Blackpool beer theft, maintains innocence
READ MORE: Inside Liam Gallagher's adoption of Sid the kitten...
See the Top 10 Tweets of 2018 here:
1. England's Harry Maguire jokes about his neighbours putting the bins out
2. Dad who pushed his own son to make a save in goal
3. David Schwimmer responds to lookalike shoplifter by recreating beer theft on CCTV
4. Ariana Grande tweets on anniversary of Manchester Arena attack
5. Danny Dyer shows love for daughter Dani on Love Island
6. The penguin erector
7. Liam Gallagher tells Noel to get "BIG O" back together
8. Paul Chuckle misses his brother late brother Barry
9. Peter Crouch takes advantage of royal baby snap
10. Squirrel sliding off oiled pole
Watch Liam Gallagher say what an Oasis reunion would mean to him: