Inside Liam Gallagher's adoption of Sid the kitten from Wood Green, The Animals Charity
9 November 2018, 11:46 | Updated: 9 November 2018, 12:47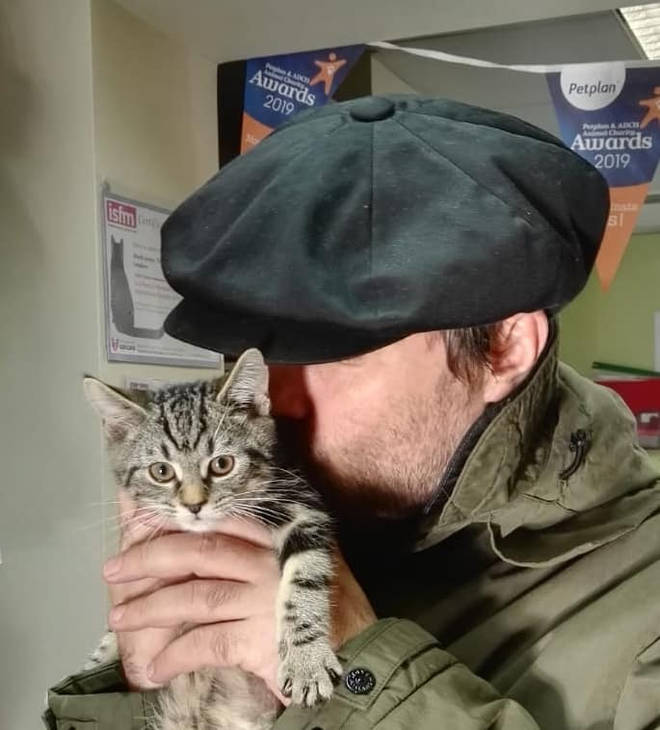 The former Oasis frontman debuted his new cat on Twitter last week, and Radio X caught up with the animal charity where he found her.
Liam Gallagher debuted his new kitten Sid on social media last week, sending Oasis fans and cat-lovers alike into meltdown.
It has since emerged that the As You Were rocker rehomed the cat from Wood Green, The Animals Charity, who have spoken exclusively to Radio X about his new pet.
The 15 week old feline - who was formerly called Tiger Lily - had only been at the charity's north London centre for a week when the Manchester legend first saw her on their website.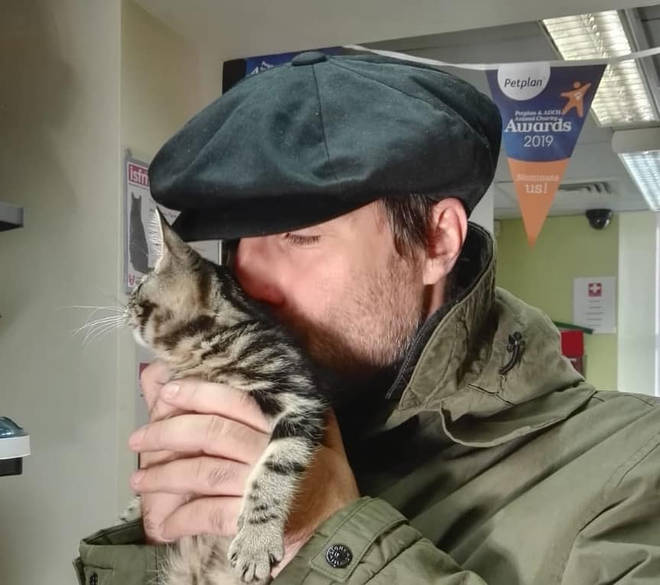 Sid had come a long way, having been rescued with her mum and siblings by an elderly lady who nursed the mum back to health and brought them into the centre.
For the dedicated staff and cats' carers at the centre, Liam was just another pet lover looking to rehome a homeless kitten.
After an initial meeting he came back to collect Sid last Saturday (3 November), happily posing with his new addition to the family before taking her home.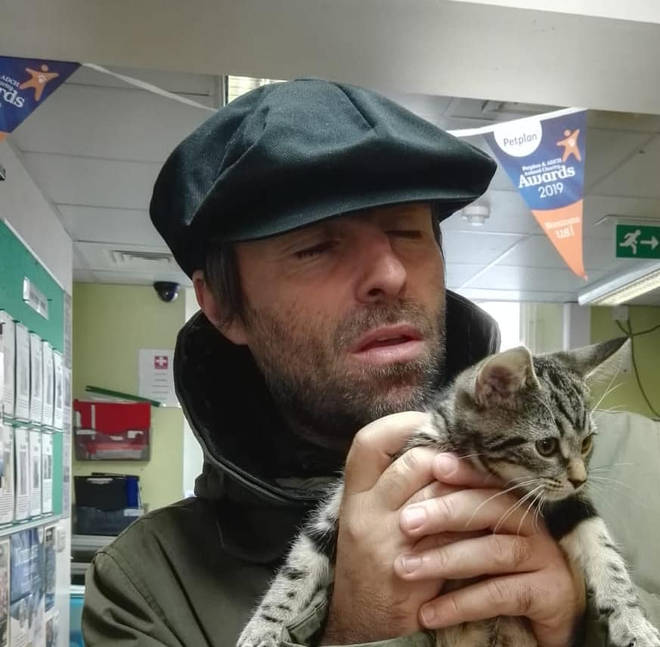 To celebrate, the charity shared a pun-tastic post on Twitter, writing: "Lucky Sid has gone off to 'Live forever' with none other than @liamgallagher!! Most cats love an early 'Sunday Morning Call' we wonder if Sid will tomorrow? Remember to #AskWoodGreen any pet question you may have, wishing you all a 'Wonderwall' weekend!"
Colin Harris, Animal Rehomer at Wood Green London said: "Liam was totally laidback throughout the rehoming process and kindly agreed for us to take pictures of his encounter with Sid.
"Seeing his posts on social media when he introduced Sid to his followers was really lovely and exciting for the team here at Wood Green. "
The Supersonic singer has since gone on to admit his "lively" kitten is "running (him) ragged," but we imagine "R Sid" is just rebellious enough for her rock star dad.
Sid is running me ragged as you were LG x

— Liam Gallagher (@liamgallagher) November 6, 2018
Sid is running me ragged as you were LG x

— Liam Gallagher (@liamgallagher) November 6, 2018
Fans reacted to the news by sharing photos of their own beloved cats, with some even creating As You Purr memes- a nod to the rocker's debut solo album As You Were.
Wood Green, The Animals Charity - which focuses on providing help to pets in need and support to pet owners - has been based at Wood Green north London since 1924.
With the addition of two other locations, it has seen one of its centres in Godmanchester become one of the largest pet rehoming centres in Europe for the care of dogs, cats and small pets.
The charity takes in unwanted and lost pets, provides shelter and care, finds secure and loving homes, offers free pet advice and guidance to pet owners and increases public awareness of responsible pet ownership.
Around 5,000 pets are rehomed every year and up to 650 pets can be in their care at any one time between their three centres in London, Heydon and Godmanchester.
To find out about rehoming a pet or receive free advice around pet care from Wood Green please visit woodgreen.org.uk or for any questions about pets please call 0300 303 9333 ext 1281, email pet.support@woodgreen.org.uk or tweet #askwoodgreen