How Transmission became Joy Division's first classic song
15 July 2022, 18:54
Peter Hook remembers the live debut of the famous single: "It sent shivers down your spine."
Transmission was Joy Division's first great song. The track was released as a single on 7 October 1979 following the release of the band's legendary debut album Unknown Pleasures that summer, but it had been written some time earlier. It was the bridge between Joy Division's time as a young punk band and their metamorphosis into something special. Their career was to be cut short when singer Ian Curtis took his own life on 18 May 1980, aged just 23.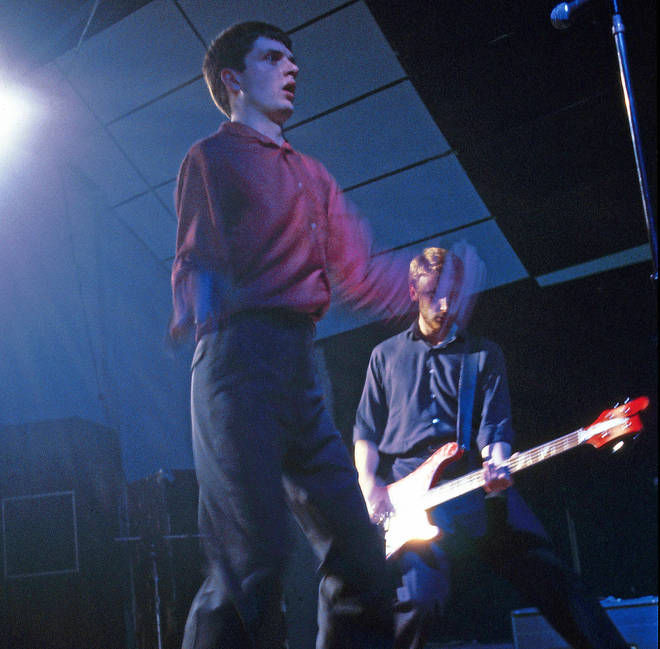 Bassist Peter Hook told Radio X that the song was a milestone in the band's career. "The first time I noticed anything different was when we'd written a song that weekend. And we had a gig on the Thursday, so we thought we'd play that song at the gig,
"We played the new song, which was Transmission - and everyone in the whole place stopped literally what they were doing to listen and to turn round and watch us. It was an absolutely bizarre moment. It really made the hair on your arms stand up and shivers down your spine."
Hook also recalled his Joy Division bandmate giving him a lesson in music history.
"Everybody said we sounded like The Doors, and I remember saying to Ian Curtis one day, 'Who ARE The Doors?' I didn't even know who they were talking about at all.
"He said, 'Ohhhh, I'll lend you an LP'. He leant me the Doors' first LP, which as soon as I put it on, I nearly fell over because we DID sound like The Doors!
"So we thought, Bernard [Sumner, guitarist] and I, that it'd be funny to play a Doors song as a joke, as Joy Division, because of what everybody said. And we learnt Riders On The Storm.
"We played it a couple of times and no-one noticed!"