WATCH: Biffy Clyro React To Arctic Monkeys' New Album
23 May 2018, 12:06 | Updated: 30 May 2018, 17:59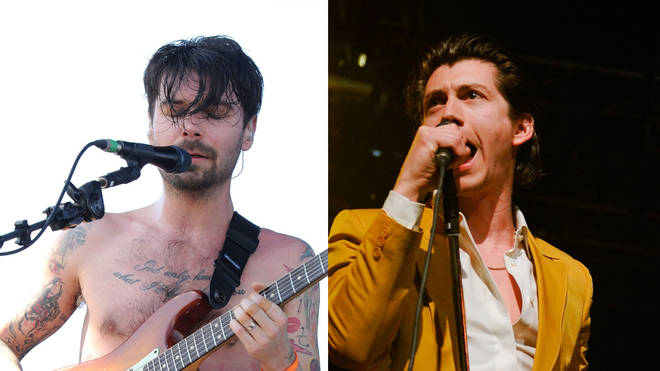 The Mountains trio told Radio X what they think of the band changing up their sound on their No.1 Tranquility Base Hotel & Casino LP.
Biffy Clyro have shared their thoughts on Arctic Monkeys' new album.
Watch our video above.
Tranquility Base Hotel & Casino may have entered the UK charts at No.1 and smashed Liam Gallagher's vinyl sales record, but it has proved to be one of the most divisive records among their fans.
Asked by Radio X's Chris Moyles what they think of the Sheffield rockers changing their sound, frontman Biffy Simon Neil said: "I think you've got to scratch the itch."
"They'd be doing themselves a disservice if they made a record that they thought the fans would like," explained the Howl singer.
The rocker added: "It's funny to see how angry people get, like: 'Where's the guitars? And what's this weird piano music?'
"You either like the band, you trust them, you've followed them this long, you know have a bit of faith in people".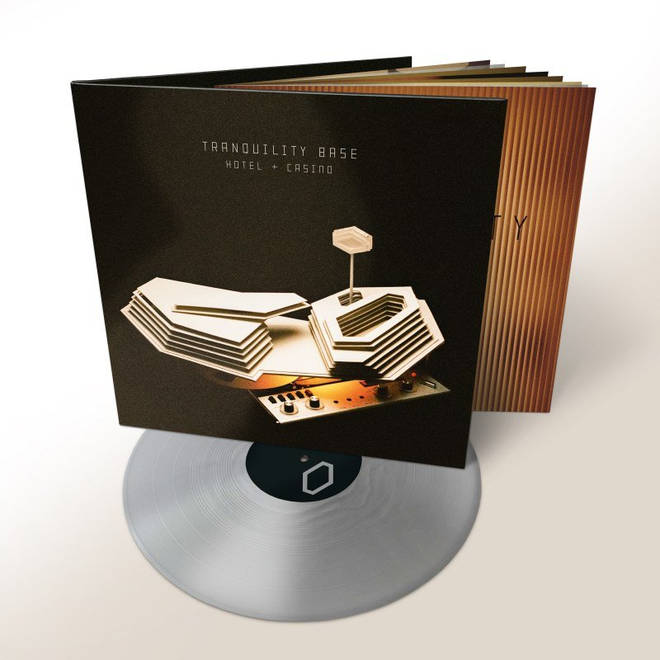 But when Moyles said he'd be disappointed if the next Biffy album didn't have an out of character slow ballad, the frontman joked: "You won't like our new Ska vibes then.
"If you're into the Arctics you're really drawn to Alex Turner's lyrics and things, and I think he's really excelled himself in that manner."
The Scottish singer added: "Some people spend their entire career making the same record because they don't want to risk anyone disliking their band, and that is the opposite of being creative and being inspired."
"We got it a bit on the last record (Ellipsis)," he mused. "People were going: 'Why are you not making songs like your first album?' Because we made those songs on our first album.
Biffy Clyro might be all for experiementation, but Noel Gallagher didn't quite know what to make of Arctic Monkeys new album.
Watch our video below:
Speaking to Gordon Smart ahead of his intimate Radio X gig at Watford Colosseum, the Oasis songsmith said: "Do you know what? I've just been listening to it in the car today on the way here... And I don't know what to make of it."
When the Radio X DJ said the record might not be what you expect from the band, the Holy Mountain rocker quipped: "No, you'd expect a few choruses. [It] hasn't got any of them!"
Meanwhile, Alex Turner has revealed his grandfather helped him on the lyrics to album track American Sports.
Speaking to John Kennedy on Radio X, the songwriter explained: "I was visiting my granddad, and I'd not yet started writing for this album.
"We were talking, he and I, and he declared out of nowhere: 'You know I often think of phrases from time to time that I think you might be able to do something with'.
"I thought, alright, I can take all the help I can get at this point, I'm sort of drawing a blank. What have you got in mind?'"
The frontman revealed: "He's a horse racing fan, and whenever there's a steward's inquiry, what you hear back after is: 'The trainer's explanation was accepted by the steward'.
"He shared this with me and I thought, it's so loaded. So I had to write that down, and I sellotaped it in my notebook. I wrote a lot of it around that [phrase] and what I interpreted it to mean."
"It's nice to know he's got me back," said Turner.