Biffy Clyro's Simon Neil lives out his voiceover dreams on Radio X
17 May 2020, 13:00 | Updated: 17 May 2020, 13:01
Watch as the Biffy Clyro frontman has a go at recording some lines for Radio X's George Godfrey.
Simon Neil recently discussed wanting to be a voiceover artist, and it's all anyone can ask him about.
So when the Biffy Clyro frontman spoke to Radio X's George Godfrey, he couldn't just ask him about what sort of work he like to get into, but he had to give him the opportunity to start his own showreel too!
All the Mountains singer had to do was repeat the lines: "Hi, I'm Simon f***ing Neil, and you're listening to George f***ing Godfrey".
It fair to say the Scottish rocker was put on the spot, so did he rise to the challenge?
Watch our video above to find out.
READ MORE: Biffy Clyro ask fans to send in videos for their Tiny Indoor Fireworks track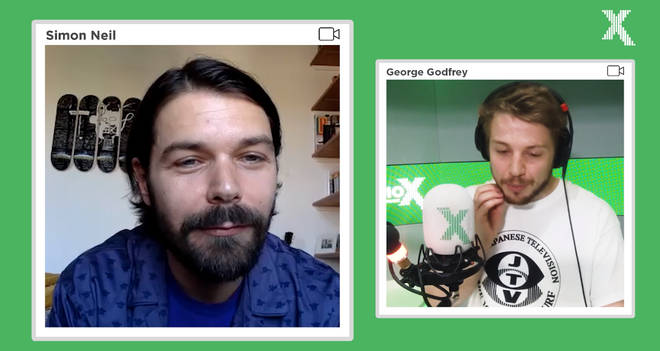 READ MORE: How did Biffy Clyro get their name?
The Scottish trio are also preparing to release their new album A Celebration of Endings, in August, and they've already given us a taste with the likes of Instant History and Tiny Indoor Fireworks.
Talking about the latter, he revealed: "The main initial spark of the song was the riff. It was a real bouncy upbeat song, and it really stuck in my brain, and then lyrically the song's about trying to do your best when everything you seem to do is wrong.
"There's a line in the song like, 'I can't do right for doing wrong,' and that's kinda what the song's about, but it's about retaining the positivity, about praying for the better days."
Watch our interview with Simon Neil below:
QUIZ: How well do you know the lyrics of Biffy Clyro?