Paul McCartney was "amazed" Guns N' Roses covered Live And Let Die
13 November 2023, 11:19 | Updated: 13 November 2023, 11:20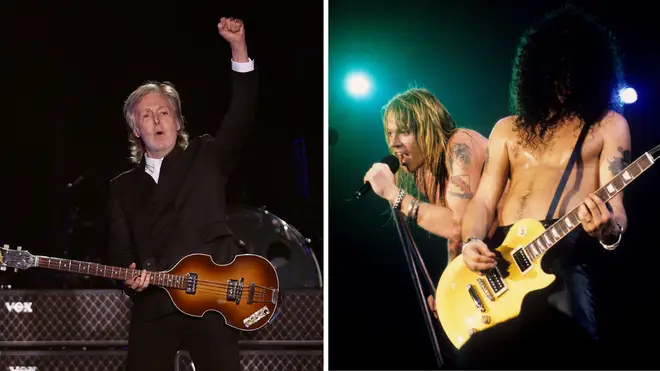 The Beatles icon has discussed Guns N' Roses' famous cover of the Wings single and how his kids' friends never believed he wrote it.
Sir Paul McCartney was happy when Guns N' Roses covered Live and Let Die, but remembers how his children's friends at school wouldn't believe their dad wrote it.
The legendary Beatle penned the Wings track with his wife Linda McCartney for the 1973 Bond film of the same name and he remembered his shock at hearing the US rock band cover it almost two decades later.
Speaking on his A Life In Lyrics podcast, he said: "I thought it was pretty good actually. I was more amazed that they would actually do it, this young American group.
"The interesting thing was my kids would go to school and they would go, 'My dad wrote that.' They'd go, 'No he didn't, it was Guns N' Roses,' so nobody would ever believe them. For a while it was just Guns N' Roses."
He added: "I was very happy that they had done it. I always like people doing my songs."
Speaking about writing a Bond theme, he said: "It was always a sneaky ambition to write a Bond song because, in some ways, I like to see myself, one portion of myself, as a jobbing writer. You require a song for the queen's wedding, I'm your man.
"The equivalent of that for a lot people is the Bond song. You've written a Bond song, it's a bit of an accolade."
Last week, the Beatles legend has hit yet another milestone after releasing 'the last Beatles' song Now And Then went to number one, more than five decades after they las topped the singles chart.
The track, which was released as a double A-side single, features all four members of the band, thanks to technology, which was able to extract the late John Lennon's voice and include the late George Harrison's guitar from previous workings on the song.
The Beatles - Now And Then (Official Audio)
Their last number one was The Ballad of John And Yoko in 1969, giving them a gap of 52 years between chart-topping hits - the longest in British chart history.
The record was previously held by Kate Bush, who waited 44 years between her first number one in 1978 with Wuthering Heights and her second last year, with Running Up That Hill (A Deal With God), thanks to its use in the fourth season of Stranger Things.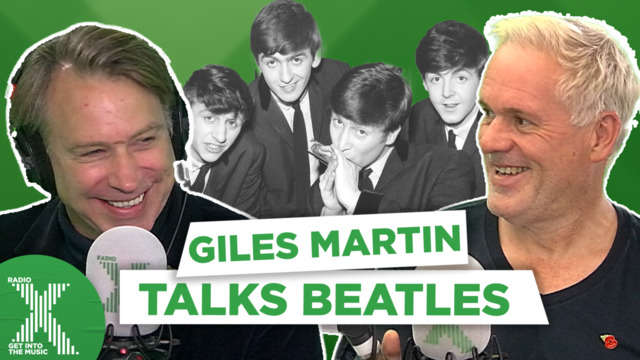 Giles Martin reveals the magic behind The Beatles' new song