Did John Lennon really say Ringo "Wasn't Even The Best Drummer In The Beatles"?
2 July 2023, 11:00 | Updated: 11 July 2023, 16:34
Did Lennon really make this famous joke at the expense of his Beatle pal? Let's find out…
It's one of the standing jokes in the music industry. And it reportedly came from the mouth of John Lennon himself:
"Ringo wasn't the best drummer in the world… Let's face it, he wasn't even the best drummer in The Beatles"
Now Lennon was known for his caustic wit, and this is a prime example of how biting he could be - even having a pop at his Beatle colleague Ringo Starr.
But did John Lennon actually make that joke?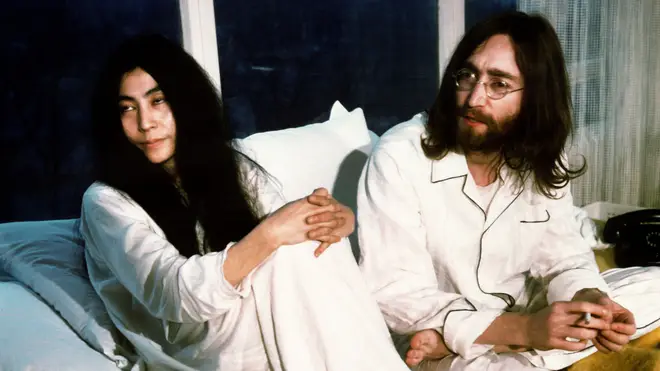 Some Beatlologists claim that despite John having a barbed sense of humour, even that seems like a step too far for him. After all, following the acrimonious split of The Beatles in 1970, Ringo performed on solo albums by both John AND George Harrison.
Peter Jackson's recent documentary Get Back shows that even when times were tough and relations were strained between the four musicians, everyone still loved Ringo.
But nobody seems to have been able to find actual evidence of Lennon ever saying the words. And now we know why.
The joke also relies on a couple of assumptions: firstly, that you think that Ringo is a rubbish drummer, something that quite plainly isn't true. Starr was definitely not from the jazz school of percussion, but his distinctive thwack - particularly in the experimental days of Revolver and Sgt Pepper - influenced a generation.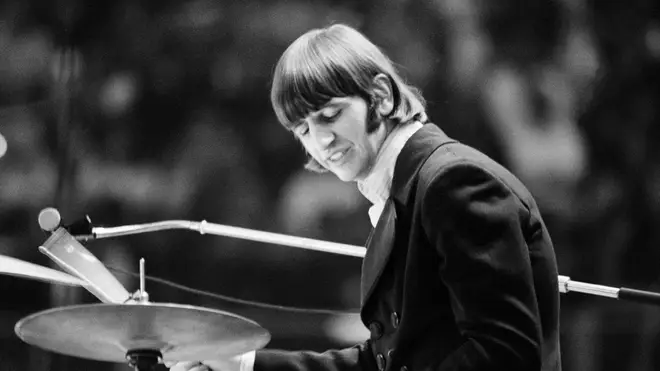 The joke also assumes that you know there was another drummer in the Fab Four: namely, Paul McCartney, who was a mean sticksman himself, having stepped into the breach when Ringo had temporarily quit the band in the summer of 1968 (Back In The USSR) or simply wasn't available (The Ballad Of John And Yoko).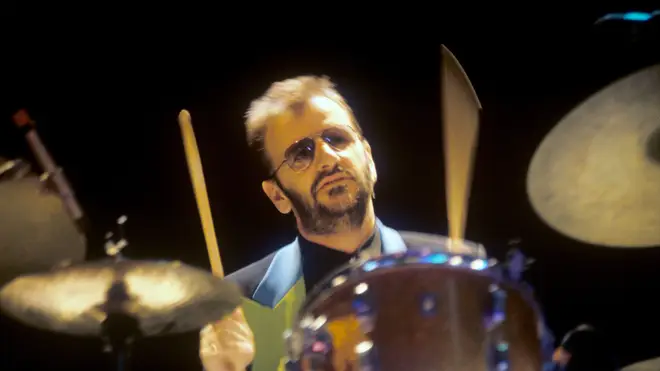 For a long time, some Beatle experts claimed that the joke was actually coined by comedian Jasper Carrott around 1983, when he was appearing regularly on the BBC in a show called Carrott's Lib.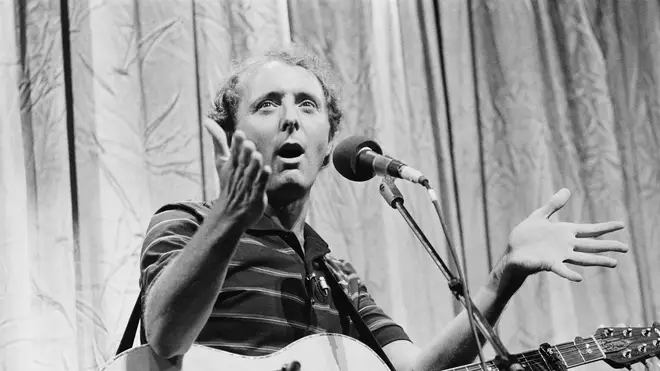 But now it seems like we're closer to the source. Pop culture journalist Tim Worthington was making his way through an old Radio 4 comedy series called Radio Active, when there, all present and correct in a 1981 edition, was the "Ringo isn't the best drummer in The Beatles" joke.
Jasper Carrott is credited with coining the 'Ringo wasn't even the best drummer in The Beatles' gag in 1983. It's actually in Radio Active in 1981!

— Tim Worthington (@outonbluesix) September 3, 2018
Beatle scholar Mark Lewisoh (author of the definitive Fab Four book Tune In: All These Years) did some further digging and turned up the actual episode itself, dated 6 October 1981:
"Ringo wasn't even the best drummer in the Beatles." Never said by John Lennon. Jasper Carrott's office claimed it as 1983 gag; proof now it was said earlier, in BBC comedy Radio Active in Oct 1981. File here. Voice by Philip Pope. Written by Geoffrey Perkins. Not by John Lennon. pic.twitter.com/qSayztoKkw

— Mark Lewisohn (@marklewisohn) September 11, 2018
The programme was a parody of bad local radio and starred Angus Deayton in his pre-Have I Got News For You days. The gag itself was made by Phil Pope, later better known for his musical numbers in Spitting Image, including the immortal Chicken Song.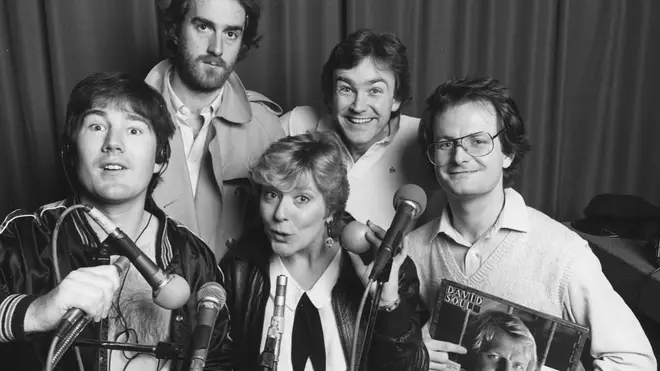 Lewisohn confirmed that BBC paperwork credits the script to Geoffrey Perkins, who had produced the original radio series of The Hitchhiker's Guide To The Galaxy and worked on Spitting Image, Have I Got News For You and Father Ted.
Perkins died in 2008 at the tragically young age of 55, but his classic Ringo-baiting gag now gets the recognition it deserves!
READ MORE: Remembering Ringo Starr's Peace and Love video