VIDEO: When Arctic Monkeys Won The Mercury Prize...
20 September 2018, 17:44
Radio X remember the time Alex Turner and co took home the prestigious award for their 2006 debut.
Arctic Monkeys' Tranquility Base Hotel & Casino is among the 12 albums nominated for the Hyundai Mercury Prize 2018.
The band's sixth studio record will be pitted alongside the likes of and Florence + The Machine's High As Hope, Wolf Alice's Visions Of A Life, Everything Everything's A Fever Dream and Noel Gallagher's High Flying Birds' Who Built The Moon?, with the winner chosen at a star-studded ceremony at Hammersmith's Eventim Apollo tonight (20 September).
A Huge congrats to our 2018 @Hyundai_UK #MercuryPrize Shortlist! @ArcticMonkeys, @E_E_, Everything Is Recorded / @loppylugsOG, @flo_tweet, @JorjaSmith, @KingKruleST, @lilyallen, @nadineshah, @NoelGallagher, @Novelist, @sonsofkemet and @wolfalicemusic #HyundaiMercuryPrize pic.twitter.com/RaFg7RmUWi

— Mercury Prize (@MercuryPrize) July 26, 2018
As the judges prepare to announce the this year's winner, we look back at the time Alex Turner and co took home the prestigious gong and the £20,000 cheque for their debut.
23 January 2006 saw the band's debut album Whatever People Say I Am, That's What I'm Not enter the UK album charts at No.1, surpassing Elastica's self-titled LP to become the fastest selling debut album in history.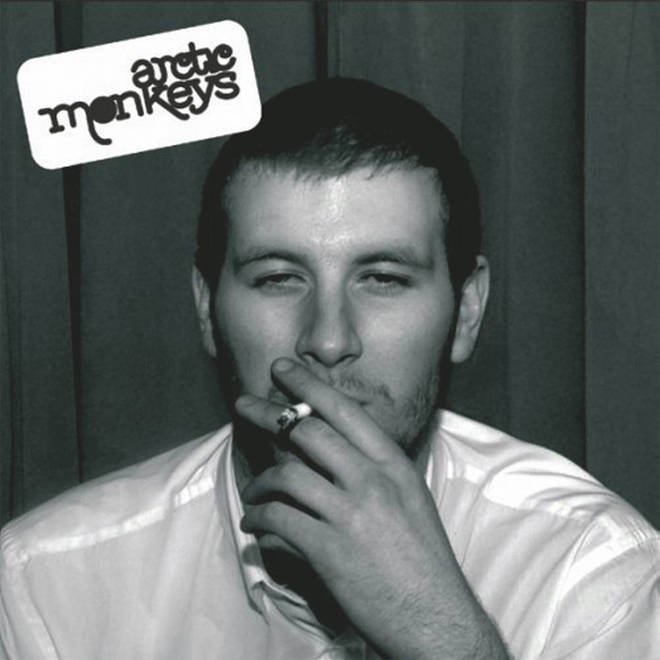 After gaining phenomenal commercial success, all that was left to achieve was the critical acclaim of being dubbed the album of the year by a panel of judges.
Sure enough, that summer saw Arctic Monkeys' debut receive a nod for the Mercury Prize, where they were recognised alongside the likes of Editors, Muse, Richard Hawley and Thom Yorke.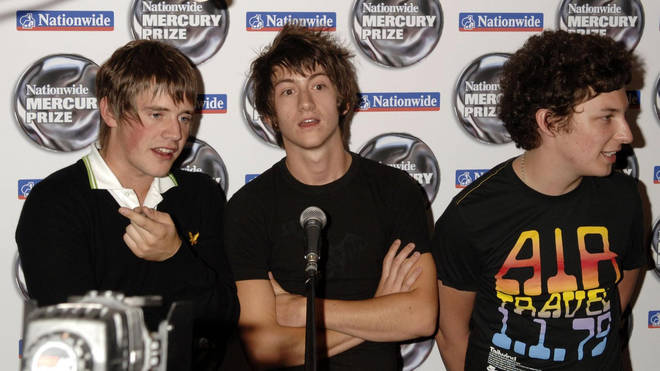 Arctic Monkeys ended up taking home the honour at the ceremony, which was hosted by Jools Holland at Grosvenor House hotel.
What followed was the band's acceptance speech, which proved just how witty and irreverent they always were.
Re-live the moment here:
Alex Turner, drummer Matt Helders and guitarist Jamie Cook (original bassist Andy Nicholson had left the band that year) took to the stage to receive the honour before their 20-year-old frontman joked: "Someone call 999 Richard Hawley's been robbed".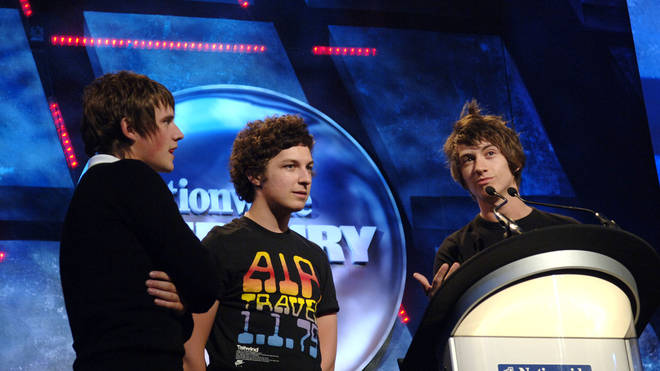 Matt Helders made a clumsy comment about Jools Holland looking young for his age, but soon gave the reins back to the I Bet You Look Good on the Dancefloor singer, who said: "Thanks so much for everyone that's helped us and that.
"No 'cause normally it doesn't go to a band that's... sold as many records as we have..."
He added: "I hate to put it bluntly, but we're very pleased with it 'cause it's just like good tunes really, 'cause that's what I think we tried to do..."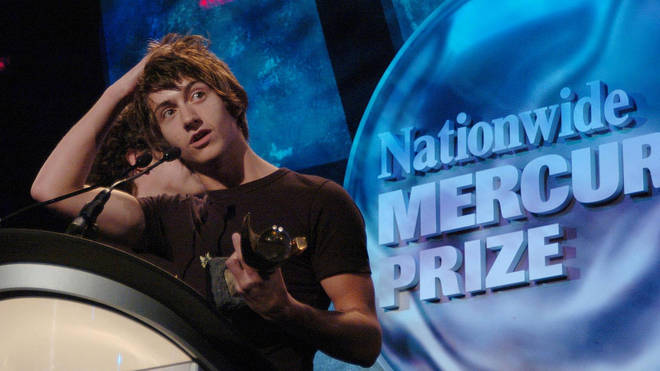 As Thom Yorke looked on in distain, some of the crowd applauded his sentiments.
The youthful rocker didn't stop there however, telling the crowd to "steady on" before delivering his final blow, adding that their album had: "no, like... tricks really, because there's too many people trying to do too many tricks".
With that being one of Turner's first big speeches career, is it any wonder he gave THAT infamous BRIT Awards speech in 2014?
See the 12 shortlisted acts for the 2018 Mercury Prize here:
Arctic Monkeys – Tranquility Base Hotel & Casino
Everything Everything – A Fever Dream
Everything is Recorded – Everything is Recorded
Florence + The Machine – High as Hope
Jorja Smith – Lost & Found
King Krule – The Ooz
Lily Allen – No Shame
Nadine Shah – Holiday Destination
Noel Gallagher's High Flying Birds – Who Built the Moon?
Novelist – Novelist GuySons of Kemet – Your Queen is a Reptile
Wolf Alice – Visions of a Life
Find out why Alex Turner thinks Arctic Monkeys' sixth studio album is like their debut: