VIDEO: Arctic Monkeys Cover The White Stripes In Detroit
2 August 2018, 14:45 | Updated: 2 August 2018, 18:01
Alex Turner and co treated their fans to a White Stripes cover in the indie duo's hometown.
Arctic Monkeys covered The White Stripes at their Detroit gig last night (1 August).
The Sheffield rockers were playing the Masonic Temple Theatre when they paid homage to Jack and Meg White, who were formed in the Michigan city.
Alex Turner and co gave their rendition of The Union Forever, which features on the band's 2001 White Blood Cells album.
Watch the cover, in a video shared to YouTube by Travis Robinson above.
It's not the first time the four-piece have tailor made their shows for their US audience, recently covering The Strokes' Is This It at their gig in New York's Forest Hills Stadium.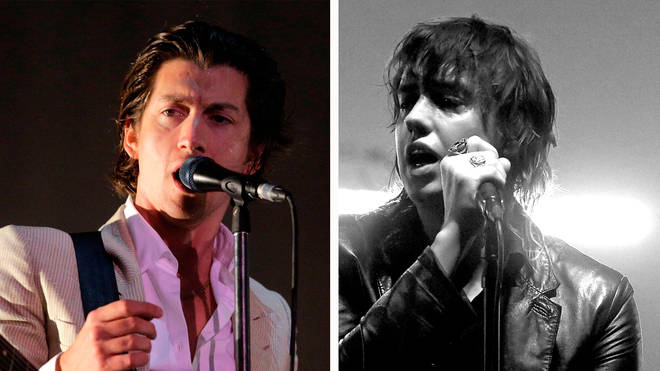 Referencing the venue's early connection with the US Open, their newly shaved frontman Alex Turner said: "We wanted to do a New York special for you and since we couldn't think of any tennis songs…"
The band then played Is This It by New York natives, The Strokes, instead.
Watch footage of the performance in footage shared on YouTube by lairygirl:
Talking to Radio X's John Kennedy about the impact the New York band had on him growing up as a teenager, Turner said: "The arrival of The Strokes changed what music I was listening to, what shoes I was wearing. I grew my hair out and borrowed my mum's blazer."
Listen to him talk about Star Treatment, which references the band, in their Tranquility Base Hotel & Casino album:
The Strokes may have caused Turner to cut his grow his hair in the early noughties, but now the rocker couldn't have gone in a more different direction- shocking fans with his newly shaved hair.