VIDEO: Alex Turner Shocks Fans By Shaving His Head
24 July 2018, 10:22 | Updated: 24 July 2018, 10:48
The Arctic Monkeys frontman has changed his hairstyle, debuting the new look as the band performed The Ultracheese on Stephen Colbert.
Alex Turner has gone for a new look, shaving his hair and opting to go for a number two hair cut.
The Arctic Monkeys frontman, who's known for changing his look, debuted the dramatic change on The Late Late Show with Stephen Colbert, where they performed their Tranquility Base Hotel and Casino track The Ultracheese.
Watch a clip of their performance, which was shot in black and white above.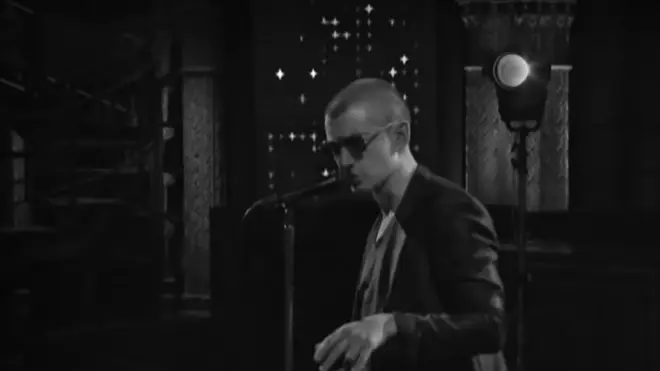 It's not the first time the Four out of Five singer has shocked fans, growing a goatee beard back in 2017, to very mixed reviews.
So strong was the reaction to his facial foliage, that some fans even decided to start a petition urging the rocker to shave it off.
He then went clean shaven as the band started kicked off their first run of live shows of the year, playing Los Angeles.
The change of look comes the day after the band shared the visuals for their sixth album's title track Tranquility Base Hotel and Casino.
Watch it here:
Arctic Monkeys - Tranquility Base Hotel & Casino (Official Video)
Like the visuals for Four out of Five before it, the video sees Turner in various guises, and features plenty of nods to Stanley Kubrick.