PHOTOS: Fans Are Unsure About Alex Turner's New Beard...
24 July 2017, 13:00 | Updated: 31 July 2017, 15:28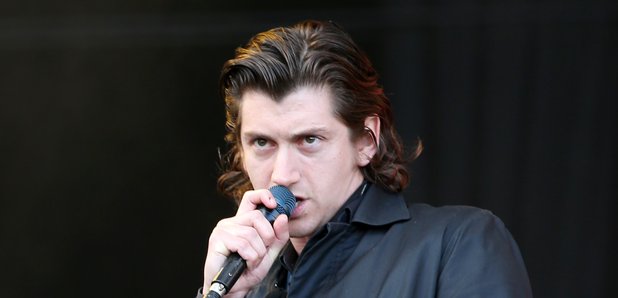 The Last Shadow Puppets and Arctic Monkeys rocker was spotted at Lana Del Rey's album party with new facial hair.
Alex Turner has shown off a new look over the weekend, and it's very much dividing opinion.
Images have surfaced of the rocker posing with fans at Lana Del Rey's Lust For Life album party sporting some added facial hair.
See another elated fan shared an image with the Do I Wanna Know? rocker.
I JUST MET ALEX TURNER AT LANA'S PARTY I LOOK SO SCARED HAHAHA I WAS SHOOK CAUSE HE SAID I LOOK GOOD pic.twitter.com/ZK9IXus3An

— amy (@xthecityx) July 21, 2017
However, other images shared on Twitter suggest Turner's beard has been in the works for a while, and has definitely been sported previously in the past.
Rare Alex Turner with beard pic.twitter.com/k8sZEM4ZZk

— Juan C. Alonso! (@unaparaelcamino) January 15, 2017
First the flat cap and now a ginger beard... why is Alex Turner dressing like my dad???? pic.twitter.com/UkGXiWNVlH

— drop dead meg (@s_ckb_y) April 6, 2017
Unsurprisingly, the rocker's new foliage has prompted some mixed reviews online, with some even drawing comparisons between the Aviation rocker and Richard Hammond.
Alex turner with a beard is a big no no

— joe linnecor (@joeelinnecor) July 23, 2017
Alex Turner's beard I'm screaming

— JMZ (@moosebloodtest) July 23, 2017
alex turner's beard man what gans on

— alex mitton (@_mitton) July 23, 2017
I've imagined Alex turner with a beard so many times and it definitely did not look like that

— *~_Abi_~* (@Abi_louise96) July 24, 2017
Alex turner was spotted with a beard.... pic.twitter.com/NFQGawVpQd

— (@lunaytyka) July 17, 2017
Love how our little Twitter community comes together in hard times. Like Alex Turner growing an awful beard. pic.twitter.com/PoUvtlidpB

— Kirsty Bain (@xKirstybain) July 22, 2017
I'm sorry to say this but Alex Turner's beard is an abomination. https://t.co/iCZIfqyq8O

— Sophie Sharp (@SophieSharpie) July 21, 2017
Meanwhile, Lana Del Rey recently revealed that she formed a band with Alex Turner's Last Shadow Puppets bandmate Miles Kane, but they decided to axe it soon after.
Speaking to Zane Lowe on Beats 1, she said: "I've done so much with Miles. I think at first me and Miles and some of the guys in The Last Shadow Puppets were working on a side project and had our own band.
"This was December through March. I didn't have a world tour planned and they didn't have anything either cos Alex [Turner] is working on his stuff, but, after listening to the songs, I felt like the songs were probably for Miles' solo stuff."
The period was no doubt around the time Del Rey went for a spot of karaoke with the Last Shadow Puppets duo in February.
Watch Alex, Miles and Lana in a video posted by glumkid.
Watch Eat My Uke cover Arctic Monkeys debut album on the ukulele: