Watch Arctic Monkeys Play She Looks Like Fun On James Corden
15 May 2018, 13:21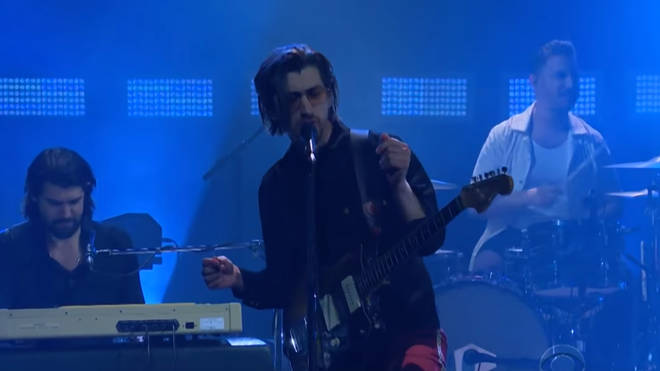 See Alex Turner and co's rousing performance of the track, which is taken from their new Tranquility Base Hotel & Casino album.
Arctic Monkeys' new album may have had some mixed reviews from the fans, but they are still giving their live performances plenty of welly.
Alex Turner and co. appeared on The Late Late Show with James Corden this week to peform their She Looks Like Fun track, and they totally sold it!
See Turner gyrate and swing his hips to his heart's content in their perfomance above.
See the band perform Four Out Of Five at one of their first gigs:
Meanwhile, Alex Turner is set to talk about the band's Tranquility Base Hotel Casino album track-by-track with John Kennedy this week.
Tune in this Thursday 17 May from 10pm to the Four Out Of Five singer give his take on the album.